First listed on: 02 August 2019

Chief Medical Officer
Mid Central District Health Board
Job ID H19_3061
• Values-Based Organisational Leadership
• Innovative integrated health and social service delivery
• Investing in Community and Regional Partnerships
The MidCentral District Health Board (MDHB) serves a population of close to 180,000, the majority of whom live in Palmerston North City. The District Health Board stretches across the North Island from the West to the East coast of New Zealand. Approximately 18 percent of the population is aged over 65 years and Maori make up over 20 per cent of the DHB's population. MidCentral is one of five refugee resettlement areas in New Zealand.
MidCentral DHB is accountable for the health and wellbeing of its population as both a funder and provider of services within in its district and has an annual budget of approximately $700m. MidCentral District Health Board is well advanced though a transformational change programme across the region to deliver an integrated health and social system for individuals, patients, family/whanau and communities.
As a provider, the DHB delivers a wide range of services and has over 350 resourced beds at Palmerston North Hospital and Horowhenua Health Centre. The DHB provides a wide range of Specialist Services including Mental Health, Women's Health, Medical and Surgical Services, Regional Cancer Services, Breast Screening, Haematology, Renal, Urology, Public Health, Elder Health, Child Health, Disability and Rehabilitation Services.
MidCentral DHB also incorporates Enable New Zealand, one of the largest disability support services providers in New Zealand. It provides disability information, assessment and co-ordination services, as well as equipment/housing/vehicle modification services. The Enabling Good Lives Disability System Transformation is currently being prototyped in MidCentral.
MidCentral DHB is now seeking an experienced and inspirational medical leader as its Chief Medical Officer. The successful candidate will be an active, outcomes-focused member of the Executive Leadership team, with the ability to contribute to overall organisational decision-making, communication, effective and timely strategic and transformational change and agreed financial targets. The Chief Medical Officer will play a key role in creating a culture of accountability, quality and high performing teams.
This position reports directly to the Chief Executive Officer, MidCentral District Health Board.
The Chief Medical Officer will be eligible for registration with the Medical Council if not already registered in New Zealand and hold a Vocational Registration in a clinical specialty.
We invite qualified candidates to contact Rhodie Miller on +61 (0)422 816 557 or via email rmiller@hardygroupintl.com for a confidential discussion.
To access the Candidate Information Pack visit: https://hardygroupintl.com/job/129/
Applications close: Thursday 22nd of August 2019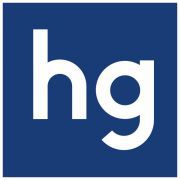 Closing Date:

22 Aug 2019
Location:

International
Work Type:

Full Time
Category:

Health & Medical