First listed on: 30 September 2022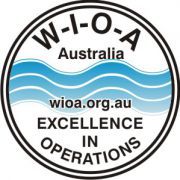 The Water Industry Operators Association (WIOA) of Australia has been in operation since 1973, with its founding members aiming to provide a forum where wastewater engineers and operators could share information and learn from each other to support their work in the promotion and protection of the environment. Over the years, the Association has grown, expanding its reach nationally, now boasting over 4,300 members from across Australia.
Reporting directly to the Managing Director, the Executive Officer position carries the responsibility of managing the day-to-day operations of all WIOA business and overseeing the activities undertaken by the operational team. The primary purpose of the Executive Officer roles is to maintain and build on the present activities and member services to achieve WIOA's constituted goals and meet the Association's strategic vision, mission and objectives.
Your role will involve:
Managing the office and all its associated functions.
Performance monitoring and management.
Identifying changing needs and advising the Executive Team on future staffing and resource requirements.
Developing, promoting and organising the annual conferences, seminars and other events.
Identifying, developing and delivering additional services to members in all states.
Promoting member benefits to potential members (both individual and corporate).
Assisting the MD in the development and delivery of the Operator Registration Scheme.
Working closely with the MD to identify, develop and integrate new revenue streams into the strategic plan to ensure the Association's continuing growth and sustainability.
You will bring:
Five (5) years + experience in a senior leadership role, preferably within the water industry in Australia or a member association, including managing company assets, resources and systems in line with organisational objectives.
Tertiary qualifications in management or an industry related field, OR equivalent experience.
Demonstrated leadership skills with a proven track record in shaping positive team culture, mentoring staff and encouraging their development.
Inherent skills in communication with an ability to read people and professionally adapt communication style based on the perceived needs of the situation/audience.
Well-organised, but adaptable with strengths in recognising shifting priorities and being able to flex to achieve them.
Demonstrated experience working well under pressure, with skills in recognising the boundaries of your role and delegating duties to available staff and volunteers to manage own workflow realistically and practically.
We will offer:
Full-time position subject to 3 month probationary period.
A competitive salary package including 10.5% superannuation and a company car.
A flat structured work team that encourages open collaboration and cross-skilled support.
4 weeks annual leave and sick leave entitlements.
Why the Water Industry Operators Association of Australia?
By joining WIOA, you will be part of a small but cohesive, creative, innovative and committed team who are passionate about making a difference in the operational sector of the water industry. This role provides a national focus, frequent travel and there will be ample opportunity to raise your profile and have a direct impact on the delivery of the Association's business objectives.
How to apply:
Please refer to the Position Description and the Application Kit for detailed information about the role and how to apply.
Applicants should provide:
Covering letter
Resume with 2 references
Response to the Key Selection Criteria
Applications close Friday 14 October 2022 at 5:00pm AEDT.
Submit your application to Mr George Wall, WIOA Managing Director by email info@wioa.org.au
WIOA is an equal opportunity employer. We celebrate diversity and are committed to creating an inclusive environment for all employees.
Closing Date:

14 Oct 2022
Location:

National
Salary:

Salary negotiable based on skills and experience, anticipated range $120k - $150k + vehicle + super.
Work Type:

Full Time
Category:

CEO/MD
General Management
NFP/Charity
Operations
Water