Oil firm posts top profit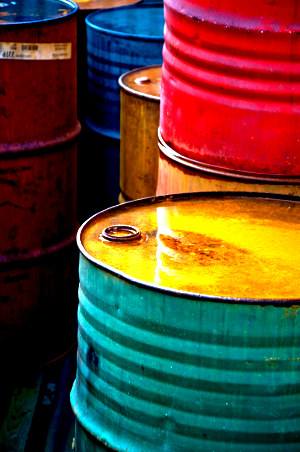 Oil giant Aramco has recorded a historic US$161 billion profit.
Saudi Aramco has posted what could be the highest-ever annual profit made by a publicly listed company.
The company's impressive financial results can be attributed to a surge in energy prices following Russia's war in Ukraine. Sanctions imposed on Moscow limited the sale of oil and natural gas in Western markets, and this allowed Saudi Aramco to capitalise on the high market demand.
Aramco aims to boost production to meet the growing demand, as China re-enters the global market after lifting its COVID-19 restrictions.
The increased production could generate the billions needed to fund the Crown Prince Mohammed bin Salman's plans to pivot Saudi Arabia away from oil by developing futuristic cityscapes.
However, higher energy prices have caused a strain in relations between Riyadh and Washington and have driven up inflation worldwide.
In response to this, the CEO and president of Saudi Aramco, Amin H Nasser, stated that the risks of underinvestment in the industry are real, and they could lead to higher energy prices.
The company's profits increased by 46.5 per cent when compared to its 2021 results, which were pushed down by lockdowns, travel disruptions, and negative oil prices.
Aramco plans to increase crude production to 13 million barrels per day by 2027, up from the current 11.5 million barrels a day. To achieve this, it plans to spend up to US$55 billion this year on capital projects.
The company also declared a dividend of US$19.5 billion for the fourth quarter of 2022, to be paid in the first quarter of this year.
Saudi Aramco's results are seen as a bellwether for the global energy market, and they mirror the huge profits seen at other energy giants such as BP, Exxon Mobil, and Shell in 2022.
However, the sheer size of Saudi Aramco's US$161 billion profit overshadowed even its own previous results and records set by Apple, Vodafone, and the US Federal National Mortgage Association.
The benchmark Brent crude oil currently trades at about US$82 a barrel, down from the high of US$120 a barrel reached in June.
Saudi Arabia's fortunes, which are tied to global energy prices, were also affected by these fluctuations. Aramco announced a record profit of US$42.4 billion in the third quarter of 2022 off the back of the price spike.
The high energy prices have further strained relations between the United States and Saudi Arabia, as the US sought to delay a decision by OPEC and allies to cut production.
US President Joe Biden warned that there would be consequences for Saudi Arabia's actions regarding oil prices.
Despite this, the consequences are yet to be seen, as Saudi Arabia and Iran recently went to China to strike a diplomatic deal. US petrol prices now average at US$3.47 per gallon, down just about a dollar from last year.