First listed on: 02 December 2022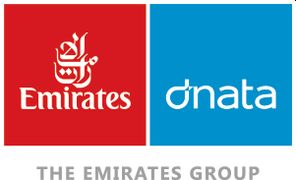 Health, Safety & Environment Manager - QLD
Do you want a high-flying corporate career working for the world's largest air services provider, based in Brisbane?
We are currently seeking a highly knowledgeable HSE Manager for our Queensland facilities, to join our Health & Safety team based at Brisbane airport, on a permanent full-time basis.
More about this role:
As the Health, Safety and Environment Manager for QLD, you will be an integral part of the HSE team that sits under the People & Culture department. Providing professional support and delivering safety & environment plans that lead to improvements in both safety & environmental performance is the main focus of this role.
Reporting to the HSE General Manager, you will assist with the processes associated with Health, Safety and Environment (HSE) and be responsible for the co-ordination of rehabilitation and timely return to work of injured and/or ill employees at our three QLD business units.
In a nutshell, your main responsibilities are:
Manage direct reports to support the QLD Teams in completing planned safety and environmental activities and achieving stated SPI's.
Assist with identification and delivery of all workplace safety and environmental improvement plans, leading to progress in safety & environmental performance.
Lead the QLD Teams in the identification, assessment and control of workplace safety, environmental hazards, and investigation of incidents. Where required, report these incidents in accordance with relevant health, safety & environmental Standards and Legislation.
Assist in effective monitoring of health, safety & environmental performance including working with external auditors and Regulators.
Undertake internal audits, safety & environment inspections to ensure legal compliance, best practice, and continual improvement.
Undertake new staff inductions ensuring all are aware of the HS&E requirements of the business and individuals employed within it.
Maintain accurate investigation records and ensure the prompt reporting of incidents into dnata's online incident reporting platform.
Provide prompt rehabilitation and return to work support for all work related and non-work-related injuries, liaising with their Manager, Workforce Planning and Payroll where required.
The development and maintenance of return to work plans appropriate to an injured employee's capacity and available duties.
Coordinate the completion of all necessary paperwork to assist in prompt claim lodgment and early intervention.
Maintain records in accordance with legislative requirements within the Injury Management system.
Assist and coach Supervisors and Business Unit Managers to build a positive rehabilitation and return to work environment that facilitates positive return to work outcomes.
Prepare monthly reports for key stakeholders on current injuries and illnesses.
Have complete understanding of and adhere to dnata catering policies and procedures.
Carry out additional duties as may be reasonably requested by Senior Management.
What do you need to be successful in securing this role?
Formal Safety Qualification is essential.
Formal Environmental qualification is desirable.
Demonstrated success in a similar role.
Ability to work collectively with others, work alone when required and manage direct report(s).
Understanding of State Workers' compensation schemes (case management experience will be highly regarded).
Competent in documentation and records management using the Microsoft Office Suite.
Excellent communication skills both written and verbal.
Rehabilitation and return to work coordinator training (RRTWC) would be highly regarded.
Current full driver license.
What's in it for you?
Competitive salary.
5 weeks annual leave.
Free onsite parking, meals, and uniforms.
Career development and progression.
Be part of a close knit and dedicated team that are committed to excellence.
Discounts at hundreds of retailers, discounted health insurance, and wellbeing resources including online exercise classes.
Your prospective employer:
Part of the Emirates Group, we are Australia's largest inflight catering and retail partner, food manufacturing and retail, travel retail technology, and airport lounge management. Chosen by many of the world's top airlines, we operate 15 catering facilities across 9 cities, employ over 4,000 people, produce over 64 million meals, and service over 246 thousand flights each year.
Want to know more about dnata catering and our global businesses? Visits our Australian careers website https://dnatacateringcareers.com.au/ and watch a short video here: https://youtu.be/uLB6BFGdKpE
Does this role sound perfect for you? If so, we want to hear from you!
To start the journey of joining our corporate team, click the link below and upload your resume, a cover letter that outlines your suitability for the role, and some samples of your work.
Location:

QLD - Brisbane Airport
Work Type:

Full Time
Category:

OH&S