First listed on: 05 August 2022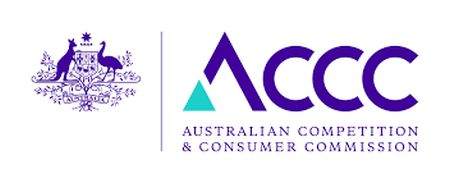 Director, Australian Energy Regulator
There is one vacancy. This role can be performed from any of the following AER locations Adelaide, Brisbane, Canberra, Melbourne or Sydney.
The Consumers Branch
The Consumers Branch consists of three teams; Energy Made Easy & Consumer Data Right, Consumer Engagement & Insights, and Consumer Projects. We aim to help markets meet consumer needs and preferences by understanding and championing consumer interests and driving a consumer centric culture at the AER. The branch is tasked with delivering improvements to the Energy Made Easy website, implementing consumer data right (CDR) for energy consumers, developing the AER's consumer engagement strategy, coordinating consumer groups/panels across the AER, and delivering a number of key consumer collaboration projects.
Energy Made Easy and Consumer Data Right
Energy Made Easy (EME) is the government's free and independent energy price comparator service, that the AER is required to operate under the National Energy Retail Law. In order to operate the price comparator, the AER collects retail energy product data from all energy retailers, for all the energy plans that they make available to customers in Queensland, New South Wales, ACT, South Australia and Tasmania. The data is submitted to the AER via a purpose built, secure data portal.
The Consumer Data Right (CDR) is an Australian Government initiative that will allow consumers to more easily transfer their data between providers so they can compare and switch between products and services. It will also encourage competition between providers, leading to better prices for consumers and more innovative products and services. The CDR is being rolled out sector-by-sector across the economy, starting with the banking sector, where it is known as 'open banking'.

Role and Duties
As Director, you will be responsible for leading the EME and CDR work programs at the AER.
The AER is currently introducing a series of improvements/enhancements aimed at delivering a premier consumer comparator experience, reducing friction, and enabling more informed choice. In addition, the AER wishes to offer consumers the ability to switch to a new plan or provider direct from EME.
The CDR is being expanded to the energy sector and the AER is designated as a data holder for retail energy product reference data under the CDR. As a data holder under CDR, the AER is developing a new technology solution to enable public access to the retail energy product data collected and stored in Energy Made Easy, in accordance with prescribed CDR Rules and Data Standards. This solution is required to be implemented on 1 October 2022.
The AER has established a work program to design, develop and implement the technology, policy and processes that will enable it to fulfil its new CDR function.
The Director will work closely and collaboratively with a range of internal and external stakeholders to lead and deliver a range of projects as part of this function.
Operating under broad direction, the Director will:
Lead and drive strategic planning and development of the AER's EME and CDR technology roadmap to ensure the organisation's strategic priorities and delivery milestones are met
Negotiate, engage and manage relationships with internal and external stakeholders to deliver products and services, and build technology and service delivery capability
Collaborate with key stakeholders to identify and understand program/project drivers, goals and objectives, in order to elicit and define product requirements and contribute to solution design
Lead the delivery of multiple, concurrent agile technology projects to design, build, implement and maintain the AER's EME and CDR related applications
Develop clear and defined work plans and timeframes for self and team in the context of business priorities
Lead contract negotiations and contract management to ensure project/product delivery is in accordance with contractual requirements
Direct staff to identify and monitor program and project risks, and implement mitigation strategies where needed
Drive the continual improvement of ways of working
Represent the AER in external forums in relation to its EME and CDR work program
For more information about the role including the selection criteria, please see the attached Candidate Kit.

How to apply
When applying you will be asked to upload your resume and submit a statement of claims that is no more than 800 words.
When preparing your statement of claims, please take into consideration the role and duties, and detail instances from your past that demonstrate how you meet the selection criteria.
Salary: $128,977 - $151,149 per annum (plus 15.4% superannuation)
Contact Officer: Stephanie Jolly, 0481 013 779
This role is available on a full time, part time or job share basis.
Closing Date:

14 Aug 2022
Location:

QLD - Brisbane
Salary:

$128,977 - $151,149 per annum (plus 15.4% superannuation)
Work Type:

Full Time/ Part Time
Category:

Energy
Innovation/Technology
IT & ICT
Policy/Governance
Public Sector
Service Delivery
Stakeholder Management/Engagement
APS Classification:

Executive Level 2