First listed on: 14 September 2023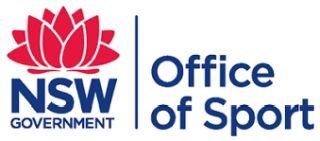 EXECUTIVE DIRECTOR POLICY AND PLANNING – JOB SHARE OPPORTUNITY
(up to 12 months with a view to extension)
Is work-life balance a priority for you? This is a rare opportunity to build your career in a Public Service Senior Executive Band 2 level in a five day per fortnight, job share role!
In this temporary job share role, you will work in collaboration with the incumbent of the role and be responsible for driving key policies and strategies that have a real impact – creating opportunities for people all over the state, from all different backgrounds to thrive in and enjoy sport and active recreation.
Attractive total remuneration package from $287,201 up to $325,146 per annum (salary will be pro-rated based on a five day fortnight).
Working with us

The Office of Sport is a unique workplace, where no two days are the same! Through our mission of Building Active Communities, we work tirelessly and with passion to improve the lives of people across NSW through sport and active recreation.
By providing leadership, policies, programs, funding and infrastructure, we make a difference to people's lives – creating healthier people, connecting communities and making a stronger NSW. Our team members are collaborative, creative, hardworking and innovative, brought together by a common goal of making sport and active recreation accessible and enjoyable for everyone in NSW.
Our Commitment to Diversity and Inclusion
NSW Office of Sport is committed to being a culturally safe and genuinely inclusive organisation and workplace for all people and communities that work with and interact with us, where people feel valued, welcomed, respected and heard.
We want people with diverse backgrounds to apply — including Aboriginal and Torres Strait Islander people, people with disability, the LGBTQI+ community, culturally diverse people and other diverse communities.
We acknowledge, support and accommodate the diverse access needs of people with visible and invisible disabilities. If you need an adjustment to participate in the recruitment process, or you'd like information about what we can do to help you, please contact our team at workforcemanagement@sport.nsw.gov.au.
About the Role
You will work in partnership with the incumbent of the role, working 5 days per fortnight. In this job share role, you will provide leadership to the Policy & Planning Group and manage the development of strategies that are central to the Office of Sport and sport and active recreation sector objectives. You will also work with other sector partners to improve sustainability and performance.
To learn more please review the role description.
You will be responsible for:
Utilising best practice research and contemporary thinking to lead the design and development of innovative strategies that deliver the Office of Sport, sector and broader Government objectives and priorities.
Overseeing the management and operation of regulatory functions related to combat sports and motorsports.
Overseeing the development, implementation, monitoring and enforcement of standards, benchmarks to ensure safety and integrity of the sport and active recreation sector.
Developing strong, influential partnerships and promoting collaborative practice to build capacity and cohesiveness across the sector and leverage inter-sector outcomes.
A bit about you
You are an experienced senior executive who has substantial experience in developing and evaluating strategies and policies.
You have contemporary leadership capability in the management of performance and achievement of cultural outcomes.
You have significant experience in leading a multi-disciplinary team to achieve organisational objectives.
You have previous experience in the delivery of infrastructure planning as it relates to the achievement of policy outcomes.
You demonstrate a commitment to working collaboratively to build and enhance stakeholder relations internally and through strategic partnerships across government and non-government sectors.
You have appropriate tertiary qualifications in a business-related discipline or extensive experience in an executive leadership role.
Our ongoing commitment to Child Safe Standards
The Office of Sport is a child safe organisation committed to ensuring and advocating for the safety and wellbeing of children in our care. Our commitment to NSW Child Safe Standards is embedded across all areas of our business and sits at the forefront of our policies, procedures, practices, and our culture.
How to Apply
You must submit your application online through www.iworkfor.nsw.gov.au. If you submit your application late or by email it will not be accepted.
Your application should include:
A resume (no more than 5 pages); and
cover letter (no more than 2 pages). In your cover letter, please respond to the points above in 'A bit about you'.
The Office of Sport may use this recruitment to create a Talent Pool for similar ongoing or temporary vacancies we have over the next 18 months.
Closing date: Sunday, 24 September 2023 at 11:59pm
Closing Date:

24 Sep 2023
Location:

NSW - Sydney
Salary:

$287,201 up to $325,146 per annum (pro rata)
Work Type:

Part Time
Category:

Division Directors
Leisure/Recreation/Sport
Policy/Governance
Public Sector