First listed on: 16 January 2023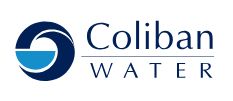 About Us:
At Coliban Water, we are focussed on protecting and maintaining the environment and providing an essential service to the community today and into the future. We encourage diversity and different perspectives, but there are a few qualities we expect our team to have. People who are open to change as we transform our business and have a growth mindset.
So what can you expect as an employee at Coliban? You have the opportunity to work closely with customers, traditional owners, education providers and local community groups. You're encouraged to ask questions, look for new ways of working and always be focused on delivering for our customers.
We have fun at work. We expect laughter, enjoyment and creativity to be an everyday thing. You're encouraged to take control of your career, learning and development.
We are an equal opportunity employer who believes diversity of thought, background and experience strengthens relationships and benefits our people, customers, and communities. We are committed to cultivate an inclusive and high-performing culture where our people thrive and are proud to bring their whole selves to work, inspiring a respectful and inclusive environment.
About the role:
The Network Health Coordinator role is part of the Asset and Operations Unit. The role is focussed on ensuring Coliban Water provides safe drinking water by efficiently and effectively managing water network disinfection, water system management, managing operational plans, oversight of our strategic partners and planning for long term growth and development of the network.
The role reports to the Urban Services Manager and works closely with our strategic partners and other staff in the broader Asset and Operation Unit.
The primary responsibilities of the Network Health Coordinator role are:
- Operational knowledge and professional judgement in the operation of water networks and assets within tolerance and aligned to best practice so that public health outcomes are enhanced
-Identify, develop and implement tactical plans/strategies to provide safe drinking water to our customers and the community
-Knowledge of regulatory frameworks, guidelines and policies related to the management of drinking water quality within the network including emergency management
Special requirements:

-This is a senior position with critical responsibilities to business delivery. From time to time, work outside business hours to deliver on deadlines will be required
-May be required to work at remote locations requiring overnight stay on occasions
-Employment subject to compliance with the Coliban Water COVID-19 vaccination policy
Benefits:
What's in it for you?
-The chance to be part of a transforming business - Coliban of The Future!
-Live and work in the beautiful regional city of Bendigo, attributes include award-winning restaurants and cafes, a celebrated arts and culture scene, a range of festivals and major events, quality sport and recreation facilities, affordable housing, and beautiful heritage and natural surrounds
-Generous and flexible Enterprise Bargaining Agreement (EBA) that in addition to regular salary increases, includes the ability to progress through pay band
-Ability to apply for flexibility work arrangements such as working remotely, early or late start and finish times, extended lunch breaks
-Generous and flexible leave provisions including accrued days off, paid parental leave, ability to purchase leave
Salary:
The salary and conditions for this position will be as per the Coliban Water Enterprise Agreement 2021 Band 4 $89,915 - $113,619 base salary range will be offered to the successful candidate commensurate with their skills and experience.
Enquiries:
To discuss this position in more detail please contact Bidita Rezwana, People and Capability Advisor on 0431173635 or bidita.rezwana@coliban.com.au.
To apply, please go through the link:
https://coliban.elmotalent.com.au/controlpanel/recruitment/careers/view-job/107
Coliban Water is an employer that supports employment equity and diversity. We value the skills, knowledge and experience a diverse and inclusive workforce brings to the organisation and encourage applications from suitably qualified candidates from all backgrounds.
What are you waiting for? We'd love you to join us.
Applicants will need to successfully complete all core training requirements in the expected timeframes and may be required to undertake a Police Check, Working with Children Check, Pre-Employment Medicals or Psychometric testing where applicable. Applicants may also be required to produce evidence of their Right to Work in Australia
Closing Date:

29 Jan 2023
Location:

VIC - Bendigo
Salary:

$89,915 - $113,619 plus super
Work Type:

Full Time
Category:

Engineering
APS Classification:

APS Level 4