First listed on: 13 March 2023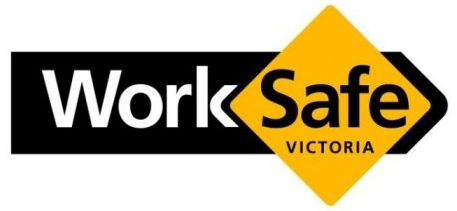 Senior Data Developer
WorkSafe is Victoria's workplace health and safety regulator. We are also the workplace injury insurer. Our job is to reduce workplace harm and improve outcomes for injured workers. This is our promise to the Victorian community and the reason we exist.
$140,270.00 per annum + superannuation
Full Time Permanent Position
Geelong Location (Hybrid working model)
About the role
WorkSafe are transforming the way we manage workers compensation in Victoria. At WorkSafe we're dedicated to supporting all Victorians to be healthy and safe at work and to recover from any workplace injury or illness as quickly as possible. Our Passion for safety and wellbeing is what unites us.
The Senior Data Developer is a key supporting role, reporting to the Manager, Data Warehouse & Engineering. You will contribute to the design and build of complex infrastructure, operational processes, and infrastructure automation, creating and improving development and operational capabilities, including: disaster recovery, high systems availability, on-demand scalable solutions, and infrastructure monitoring and continuous deployment capabilities.
About you
If you're passionate Data Developer looking for the next step in your career, then this role is for YOU!
You enjoy working in a tight-knit agile team providing data capabilities and services to technical and business stakeholders.
You have a strong attention to detail and you are engaging, confident and flexible in your working style. You communicate well (verbally and in writing), share knowledge and experiences, have a can-do and flexible approach, and have a strong knowledge of and demonstrated high-level experience in data analysis and problem-solving
Skills and experience
Experience within Software Development, Data Engineering or a related field
Skills in Oracle SQL programming language and shell scripting
Expert skills in a programming languages, proficient in managing infrastructure as code
Expertise in Web/Cloud-based technologies and system administration within cloud and co-located hosting environment
Depth of understanding in database design and implementation, including conceptualization to database optimization
Experienced using a variety of tools in order to wrangle, capture and prepare data from a variety of sources for consumption
Experienced in administering deployed data driven solutions, including platforms, to ensure efficient operation. Knowledge and proven working experience in conceptual, logical and physical data modelling techniques.
Highly skilled in data warehousing, including principles and various modelling techniques.
Experience in the use of data virtualisation technologies.
Experience in the use of data profiling techniques to perform analysis of data from source systems.
Able to lead meetings, clearly communicate technical approach, status, assess and mitigate risk.
Able to describe technical topics to relevant stakeholders.
Qualifications
Tertiary qualifications in Computer Science or relevant field
Key Accountabilities
Works with data & analytics/project squads to deliver the agreed scope of a sprint
Influence and lead design efforts for the most secure and scalable environments that satisfy both operational and product needs in accordance with corporate guidelines
Drive resolution of issues identified via application and systems monitoring
Resolve emergent service problems and build automated tools to identify/prevent problem recurrence
Develop file-based and other system integration routines
Develop and maintain data validation routines to ensure the quality and integrity of data
Provide on-call support for Data Warehouse platforms
Contribute to development standards and work practices, data modelling and data architecture
Liaise with database administrators and other support staff as required
Communicate with key stakeholders on infrastructure, deployments details
Accountable for creating and capturing accurate and complete records of the business activities related to this position, in accordance with approved policy and procedures. This is applicable to both hardcopy and electronic information, including email
Adhere to all WorkSafe's policies and procedures and any legislative requirements relevant to this position
Any other reasonable and related duties as required to meet the ongoing needs of WorkSafe
Please ensure you click here to view the Position Description provided for additional information on accountabilities for this role.
What's next?
Applications close 11:00PM Tuesday 21st March 2023 . Click the link to apply, and join us in making a difference to Victorian lives.
Only people with the right to work in Australia may apply for this position. You may be required to undergo a National Police Check (and/or Medical Assessment) as part of the recruitment process.
Candidate screening may take place prior to the advertisement closing, so get your application in.
For further enquiries please contact Talent Acquisition Specialist, Alysha Grandy on Alysha_Grandy@worksafe.vic.gov.au
About Us
At WorkSafe our passion for the wellbeing of Victorian workers brings us together. Our people come from a wide range of professions and with no two days ever being the same, diverse thinking comes naturally to us. As we build the WorkSafe of the future we're committed to delivering industry best practice to our people, our customers and the community.
Our Future
WorkSafe's Strategy has our core purpose front of mind - reducing workplace harm and improving outcomes for injured workers. We don't shy away from the importance of our purpose to the Victorian community, that's why we have a stated ambition to be world leading.
We want Victoria to be the safest place to work in Australia and one of the safest in the world; and we aspire to be a world leader in return to work after a workplace injury..
Important Information
WorkSafe is committed to providing and maintaining a working environment which is safe and without risk to the health of its employees consistent with WorkSafe's obligations under the Occupational Health and Safety Act 2004 (OH&S Act).
Therefore, all WorkSafe employees are required to have an up to date COVID-19 vaccination status, which is currently defined by the Australian Technical Advisory Group on Immunisation (ATAGI) as three vaccine doses, unless a valid medical exemption applies.
To meet our obligations under the OH&S Act, WorkSafe will request vaccination information or evidence of an exemption in the pre-employment stage.
Prior to commencement of employment with WorkSafe you will need to provide evidence that you are vaccinated against COVID-19 and have an up to date vaccination status, or that a medical exemption applies.
Closing Date:

21 Mar 2023
Location:

VIC - Geelong
Salary:

$140,270.00 per annum + superannuation
Work Type:

Full Time
Category:

IT & ICT
OH&S
Public Sector