World Bank issues rate warning
Print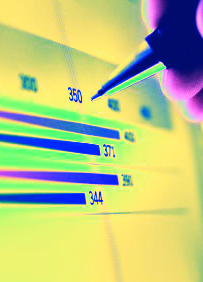 The World Bank says the world could be edging towards a global recession.
As central banks increase interest rates to combat surging inflation, the bank says the largest economies, including the US, China and the Euro area, have been slowing down.
The bank warns that even a "moderate hit to the global economy over the next year could tip it into recession".
"Global growth is slowing sharply, with further slowing likely as more countries fall into recession," said World Bank president David Malpass.
The global economy is reportedly in its steepest slowdown following a post-recession recovery since 1970, with consumer confidence having dropped faster than in the lead up to previous global recessions.
While the bank notes that rate rises by central banks are likely to continue, it warns that may not be enough to bring inflation down.
It expects the global core inflation rate to stay at around 5 per cent in 2023, nearly double the five-year average before the pandemic.
The World Bank says central banks may be looking to raise interest rates by an extra 2 percentage points, on top of the average 2 percentage point increase seen in 2021, but that could slow global gross domestic product to 0.5 per cent next year, causing a recession.