Unions move to form mega-front
Print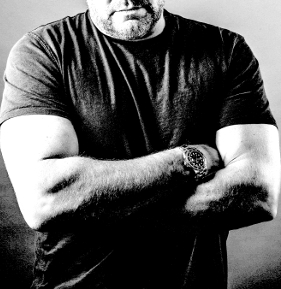 Two of Australia's largest and most powerful unions are one step closer to merging.
At a Maritime Union of Australia (MUA) conference over the weekend, members voted in support of a merger proposal with the Construction, Forestry, Mining and Energy Union (CFMEU).
The move was first telegraphed last year, and appears to be aimed at making a massive combined war chest for the union to fend off what it sees as the erosion of industrial relations in Australia.
MUA delegates agreed with the content of a document that condemned "the extreme political nature of the industrial offensive against Australian workers from neo-conservative commercial forces and the Abbott [now Turnbull] Government".
"The offensive includes the systematic destruction of Australian workers' rights and job security, particularly through industry policy that is destroying manufacturing and related service industries and, the systematic reduction of trade union rights in mining, hydrocarbon and construction industries in particular," the MUA's Principles for Amalgamation document said.
"The Royal Commission into Trade Unions and the constant attempts to further erode worker protections and rights through new legislation and the revisiting of old legislation, like the ABCC, is central to this offensive."
But the MUA has at least one caveat before it jumps into bed with the CFMEU – the MUA says the deal will only go ahead if it is allowed to operate as a separate division of the larger CFMEU.
The proposal must now be passed by the CFMEU national executive, who are due to meet this week.
If the CFMEU backs the plan, it will go back to MUA members to be finalised the deal.
The CFMEU is also negotiating a merger with the Textile, Clothing and Footwear Union of Australia (TCFUA).
It is unknown whether the TCFUA's executive is lobbying for similar conditions as the MUA's leaders, or what role it will play in the in the final united front.
The merger comes at the start of what will be a big year for industrial relations.
With a looming election and plans to reintroduce the Australian Building and Construction Commission (ABCC), insiders say the merger will allow for a massive union-led campaign against the Coalition, with a combined war chest.
Employment Minister Michaelia Cash says the merger is "a major threat to productivity, jobs growth and economic prosperity".
"The fact that the two most militant unions in Australia are proposing to merge is extremely concerning," Senator Cash said on Monday.
"The potential merger of further unions to cover the majority of transport logistics across Australia should concern all Australians.
"Since Mr Shorten became Opposition Leader, we have seen the increasing influence of radical unions over Labor policy — one can only imagine how this control would be exacerbated by these proposed mergers."