Uni funding freeze looms
Print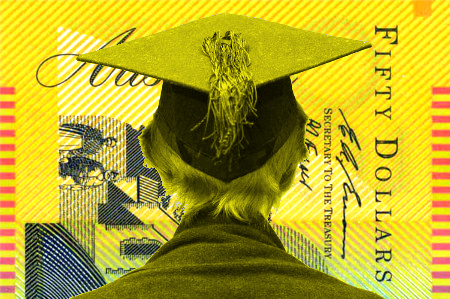 The Federal Government has announced a funding freeze for universities aimed at saving over $2 billion.
The two-year freeze in commonwealth grants funding is expected to pressure universities to cap student enrolments, as they will not receive additional direct grants funding even if their enrolments increase.
The new measures are part of a bid to replace a $2.8 billion package of funding cuts and fee rises in the 2017 budget, which was blocked by the Senate in October.
Commonwealth grant scheme funding for bachelor degrees will be stay at 2017 levels in 2018 and 2019, and increases from 2020 onwards will be subject to performance targets as well as being "capped at the growth rate in the 18 to 64-year-old population", government papers reveal.
The grant freeze – which can be introduced without legislation - will come alongside new bills to reduce the repayment threshold for student loans to $45,000 and a new lifetime limit for loans.
Graduates earning over $45,000 will put 1 per cent of their income toward their student debts, down from the current threshold of about $52,000.
At the other end of the scale, repayments will rise to 10 per cent for those earning $131,989 or more.
From 2019, the government loans available for university and vocational education will be capped at $104,440, and $150,000 for medicine, dentistry and veterinary science students.
Universities Australia – a lobby for the tertiary education sector – says a freeze is a cut.
Universities Australia chair Margaret Gardner says even if universities maintain current student numbers, they will see less funding due to inflation.
"And for universities that are still growing their student numbers to meet the needs in their local communities and regional economies, this will be an even deeper cut," she said.
"Australian students already pay a significant share of their higher education costs compared to many other nations and we share the concerns of our students about [the proposed student loan cap]," Ms Gardner said.
Education Minister Simon Birmingham has issued a statement saying universities will still see funding increases if they keep their enrolments are current trend levels.
"The effect of the planned changes will grow direct funding to universities for teaching, learning and research from $10.7 billion in 2017 by eight per cent to $11.5 billion in 2021 and taxpayer-backed student loans paid to universities will grow from $6.4 billion to $7.4 billion, meaning a total funding increase of 11 per cent, if universities maintain their current enrolment patterns," he said.