Turnbull book leak settled
Print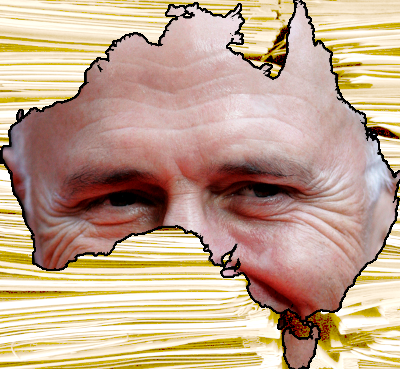 Malcolm Turnbull's publishers have reached an out-of-court settlement after a government worker shared pirated copies of his memoir.
Prime Minister Scott Morrison's staffer Nico Louw was earlier issued a "cease and desist" warning about his sharing copies of the manuscript.
The staffer has since apologised and reached a settlement with lawyers, the terms of which are confidential.
Malcolm Turnbull's 677-page revenge screed has been shared widely through the Federal Government ahead of its release.
Mr Turnbull's lawyers say they will continue to pursue at least 59 other people who received the pirated tome, arguing it is a serious breach of Australia's copyright laws.
Mr Turnbull unleashed on Mr Louw during an interview at the National Press Club this week.
He labelled digital piracy as "theft" and a "life and death" matter for the book industry.
"This is a very big deal for the publishers — not just my publisher, but publishers generally," he said.
"Mr Nico Louw admits he's distributed the pirated copies of my book.
"If you do that it's like walking into Dymocks and nicking 59 copies of a book. No one would ever contemplate doing that, I hope."
The Prime Minister's Office says all staff have "been reminded of their obligations under copyright law, and of the high standards of conduct expected of them".