Stats show giving increase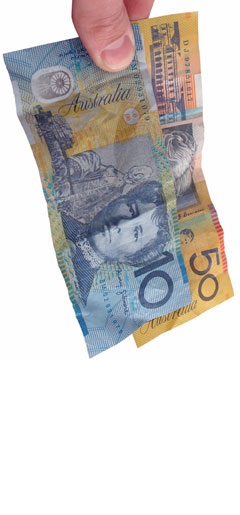 Individual Australians significantly increased their giving in the 2017-18 financial year.
A new report by QUT's Australian Centre for Philanthropy and Nonprofit Studies (ACPNS) does a deep dive into the Australian Taxation Office statistics on tax-deductible giving in 2017-18.
A key finding is that the total tax-deductible donations made by Australians far exceeded inflation. Other highlights from the report include:
The average tax-deductible donation made in 2017–18 was $845.73, which is an increase of nearly 10 per cent on the year before
In Queensland, the postcode 4705 (Clarke Creek, Lotus Creek, Mackenzie River, Marlborough, Mount Gardiner) recorded the highest average gift in the state with $16,903
In Queensland, the postcode 4007 (Ascot, Hamilton, Hamilton Central) claimed the highest total gifts claimed in the state with $27,405,308
Despite the increase in monetary terms, the actual number of people giving decreased from 4.52 million in 2016-17 to 4.43 million in 2017-18
Women were more likely to give than men (2.24 million female taxpayers compared to 2.19 million male taxpayers) and on average, female Australian taxpayers who claimed donations gave approximately 0.46% of their taxable income compared to 0.41% for Australian males. However, men claimed tax-deductible donations amounting to $2.15 billion while women's donations amounted to significantly less at $1.60 billion
The largest proportion of donations in 2017–18 came from New South Wales, followed by Victoria then Western Australia
Western Australian taxpayers claimed the largest average tax-deductible donation at $1,469.61, compared to the national average of $845.73
Australia's wealthy gave the most: taxpayers earning over $1 million donated 2.06 per cent of their taxable income compared to the national average of 0.43 per cent
ACPNS Centre Director Associate Professor Wendy Scaife said that the nation's well-off had increased their giving significantly over the past decade. Before that, the gap at the top end of earnings meant that 44 per cent of Australians who earn more than $1 million per annum did not seem to give much away at all.
"The reason people get involved in giving is often to do with personal circumstances," Professor Scaife said.
"Sometimes it takes that thunderbolt to jolt people into expressing that need and the nonprofit sector works in a wonderful way to fulfil that need.
"It will be particularly interesting to see what the effects of COVID19 will have on future giving; will we see an increase or decrease in giving over the next few years, and will it change who is giving? Only time will tell."
The full report is accessible here.