Shorten's push for reform to bring more into non-union fold
Print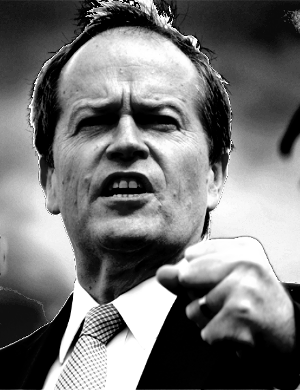 The Australian Labor Party is set to take on a new form with less union involvement and backroom dealings, if leader Bill Shorten has his way.
Mr Shorten says his proposed changes will surely anger union officials in the party.
The Queensland Council of Unions says it expects broad resistance from workers' representatives to Shorten's "modernisation" of Labor.
The Federal Opposition Leader has used a speech in Melbourne to push for an abolishment of the rule that forces ALP members to be part of a union.
It may sound minor, but for some the union membership of the ALP is the very thing that underpins its power.
Other propsed changes include a move to a "one-click" online membership process, and ongoing work to set up a "low-cost, uniform, national" fee across its state branches.
Mr Shorten says he wants to boost membership from 40,000 currently to 100,000, but has no deadline for that target.
Shorten said in a radio interview on Wednesday that he is prepared for a backlash.
"I'm sure some people would rather I just let sleeping dogs lie and that there was no change," he told a radio 3AW interviewer.
"Other people will say; 'Bill is our leader and he's actually saying what we think'.
"I think that rule has out-lived its day.
"I'm a member of a trade union - I think that's a good thing. But I get that a lot of people aren't."
Mr Shorten says the changes are not related to recent corruption controversies surrounding unions.
The moves are understood to reduce the possibility of unsupported and unhelpful members getting high positions, such as in the case of WA Labor figure Joe Bullock, who has expressed a string of hateful and baseless views in recent weeks.