Settlements over opioid epidemic
Print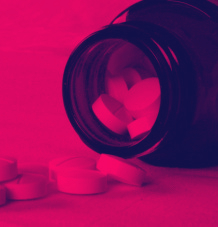 OxyContin maker Purdue Pharma LP has reached a $US270 million settlement over claims it fuelled an opioid abuse epidemic.
The case brought by the US state of Oklahoma is the first to be settled in a rising wave of lawsuits accusing Purdue of deceptively marketing the painkillers, and helping trigger deadly addiction crisis.
Around 2,000 lawsuits have reportedly been filed against Purdue and other drugmakers in federal and state courts nationwide.
The cases variously allege that Purdue, Johnson & Johnson and Teva Pharmaceutical Industries Ltd played down the risks of addiction associated with opioid painkillers.
They are also alleged to have overstated the benefits of the drugs, further contributing to the epidemic.
Opioids, including prescription painkillers, heroin and fentanyl, were involved in 47,600 overdose deaths in 2017 in the US.
Purdue denies any wrongdoing, and says the US Food and Drug Administration-approved labels for its opioids carried adequate warnings about abuse and misuse.
Purdue's chief executive earlier this month said the company may file for bankruptcy protection amid the growing wave of potential liabilities from the lawsuits.
Companies usually consider a bankruptcy filing to stop lawsuits and negotiate with plaintiffs in a single federal court proceeding.