Sequestration sabotage suggested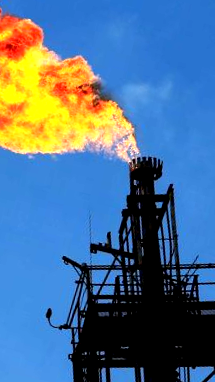 Chevron has been accused of deliberately mismanaging its carbon sequestration project at the Gorgon gas facility.
The $60 million taxpayer-funded carbon sequestration facility was paid for by the Low Emissions Technology Development fund.
It was meant to being around the time the plant began processing gas in 2016, but a series of technical issues prevented that from happening.
Chevron got around to applying for a licence to run the carbon sequestration facility on Barrow Island in May of this year.
Conservationists say the long delay in applying for a licence is evidence that the company never intended to begin sequestering carbon in 2016.
They are asking serious questions about the expenditure of taxpayer money in a situation where a major company appears uninterested in working within agreed timeframes.
The Conservation Council of Western Australia (CCWA) says Chevron delayed having to provide other carbon offsets, such as tree planting and carbon farming, by putting off the project.
"They've left the first step in the process, the part where they seek initial approval, until two years after they were publicly saying they were going to do this," CCWA spokesperson Piers Verstegen has told the ABC.
"I think there needs to be serious questions raised about the expenditure of that taxpayer money in a situation where this company clearly had no intention to make it work within the timeframes that they agreed to."
The project should see CO2 from gas processing pumped more than 800 metres underground into porous rocks.
Currently, the carbon dioxide emissions are being released directly to the atmosphere.
The Australia Institute says the emissions baselines Chevron negotiated for the Gorgon project do not take successful CO2 sequestration into account.
"In the emissions baseline they negotiated with the government, it banks in failure," the institute's Richie Merzian said.
"It seems like almost every quarter, Chevron have come up with a new excuse to delay the project.
"I think Chevron has a debt to the Australian public both for a project they've failed to deliver, and for their extra emissions in this country."