Powerful quote criticised
Print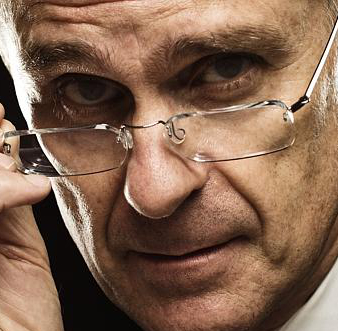 Unions claim ACCC chair Rod Sims has broken the public service code of conduct.
The Electrical Trades Union (ETU) claims Mr Sims breached his responsibility to remain "apolitical" during the WA election by publicly endorsing Colin Barnett's $11 billion power privatisation plan.
"If Western Power was privatised, that would lower power prices because the new owner would be more efficient," Mr Sims told The West Australian in a story splashed across its front page.
"The new owner would not be allowed to just increase prices."
Reports say Mr Sims originally agreed to be interviewed about the release of an ACCC report on airport monitoring when he was dragged into the privatisation debate.
An ACCC spokesperson has told Fairfax Media that Mr Sims was paraphrasing previous comments about Western Power that he made as far back as October last year.
The ETU has lodged an official complaint with Australian Public Service Commissioner John Lloyd, alleging that Mr Sims contravened rules that require public servants to remain above the political milieu.
The union was annoyed that Mr Sims' comments may have overshadowed a union-sponsored report backing Labor leader Mark McGowan.
"[Mr Sims'] comments coincided with the release of economic modelling that showed that the Barnett government had overstated the budgetary benefits of the privatisation of Western Power," ETU secretary Allen Hicks said in his complaint to Mr Lloyd.
"These comments had the effect of neutralising the impact of the report's release and ensuring that the day's coverage favoured the incumbent coalition on a vote-changing issue only days before the state election."
It is the latest move in an ongoing battle between Mr Sims and the ETU, after unions used audio of a speech by Mr Sims to back anti-privatisation in radio advertisements.
In the clip the unions used, Mr Sims said: "When you meet people in the street and they say; 'I don't want privatisation because it boosts prices', and you dismiss them... no, no, they're right. Recent examples suggest they're right."
Mr Sims said he was taken "right out of context" because he was talking about the sale of ports, not electricity assets, whose prices are under tighter regulation.
"Mr Sims views on privatisation are well known and had been discussed in relation to Western Power as early as October 2016," the ACCC spokesperson said.
"His comments published on March 6 were made during an interview with the West Australian on another topic: an annual ACCC report on airport monitoring. Mr Sims was asked a question about his previous comments made regarding Western Power and he paraphrased what he had previously said."