Norman slammed for school call
Print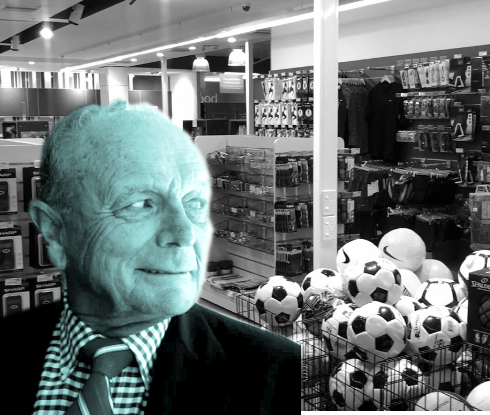 There are calls to boycott Harvey Norman after an education shop linked to billionaire Gerry Harvey called for volunteers to work without pay.
The School Locker is a school supply business co-owned by Gerry Harvey. It has more than 100 locations nationwide across university, school and retail locations, selling uniforms, stationary, technology products, sporting equipment and musical instruments.
In a recent newsletter for Hobart's Clarence High School, an advertisement was posted asking for 'volunteer parents' to help sell school uniforms during the back-to-school rush.
The ad offered volunteers a store credit voucher in exchange for their labour. It also offered free COVID safety training but required applicants to have a valid working with children check.
Mr Harvey's main company, Harvey Norman, has done extremely well during the COVID-19 pandemic, recording a 160 per cent profit rise between July and October.
Mr Harvey has boasted about how his Harvey Norman stores are doing a roaring trade despite the crisis.
"You know, this is an opportunity," he told 60 Minutes earlier this year.
"Our sales are up in Harvey Norman in Australia by nine per cent on last year. Our sales in freezers are up 300 per cent. And what about air purifiers? Up 100 per cent," he said.
His fortunes have been buoyed by about $7.6 million in JobKeeper wages subsidies from the Federal Government.
KEH Partnership Pty Ltd, which trades as The School Locker, posted a trading loss of $11.4 million in the 2019 financial year, adding to a loss of $4.3 million the previous year.
Despite its losses, critics say the company should be hiring staff to fill its needs.
Tasmanian MP Brian Mitchell described the call for cheap labour; "An abuse of Australia's volunteering spirit".
"The School Locker is a business [co-]owned by billionaire Gerry Harvey," the member for Lyons said.
"If his stores are busy he can hire more staff and pay them."
The hashtag '#boycottharveynorman' has been trending on Twitter.