News fees discussed
Print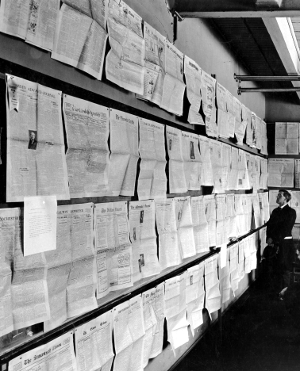 Regulators want to even up an imbalance between news organisations and tech giants.
The Australian Competition and Consumer Commission (ACCC) is seeking feedback on a mandatory code of conduct, which will be in place later this year.
The consumer watchdog wants Google and Facebook to pay for news content.
ACCC chair Rod Sims says the new regime should allow media organisations to bargain with tech giants over fees.
"We need to even up the bargaining," he said.
"We need to give that teeth and make that work, and see as best we can to come up with the sort of outcome you'd have in a competitive market."
Facebook and Google benefit greatly from the content of news publishers on their platforms, but Google argues it does not make money from searches because only clicks on ads drive revenue.
Mr Sims says there are still significant benefits stemming from the use of news.
"If you want to be the all-singing, dancing search engine, you need news so that when someone types in coronavirus, you get all the news articles," he said.
"Otherwise it's a pretty limp search."
The ACCC's concept paper on the matter also covers changes to the websites' algorithms, data sharing, the use of content behind pay-walls, and the definition of news.