New data scheme looms
Print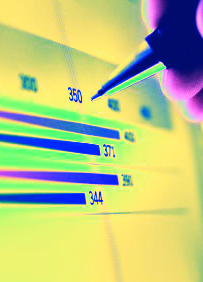 A new scheme should give people more access over their personal data, but many are wary about the Government's big digital ideas.
The Consumer Data Right (CDR) will begin to come online later this year, giving individuals and businesses a way to access information held by banks, electricity companies, insurers and others.
The CDR – also known as a "data portability right" - scheme should allow users to move their information to third parties of their choice, and potentially get a better deal.
While this information may already be available to many, the CDR seeks to create a standardised and safe way to port it elsewhere.
The Treasurer will decide which sectors of the economy should roll out the CDR, but the Australian Competition and Consumer Commission (ACCC) is in charge of the details.
Personal banking information, energy and telecommunications accounts are all expected to be included.
Consumer advocates have welcomed the CDR in principle, but say they have major concerns about it working the wrong way.
Consumer group Choice says people must be protected from unfair price discrimination and targeting by marketers and advertisers using data from the CDR.
The use of CDR data for direct marketing is not allowed unless the CDR consumer consents to it, but people very willingly click "Yes" and "Accept" on terms they do not read.
Choice wants the system to prevent poor practices before they emerge, rather than rely on users to see dodgy practices coming.