Morrison moves to pin down local profits
Print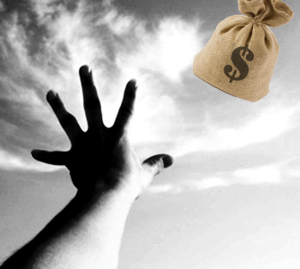 Multinational companies that avoid paying tax on Australian earnings could soon be forced to sell their assets.
A tough new crackdown was outlined by the Federal Government over the weekend, which is seeking to impose new foreign investment rules with stronger requirements to pay tax in Australia.
The move could be of concern to global giants in a range of industries – technology and resources in particular – which are known to make huge profits in Australia but avoid paying tax by engaging in different degrees of accounting dodginess.
"The Government is committed to ensuring companies operating in Australia pay tax on their Australian earnings. Where companies fail to do so I will have powers to take action, including ordering divestment of Australian assets," Treasurer Scott Morrison said in a statement.
"Foreign investment applications will have to comply with Australian taxation law, Australian Taxation Office (ATO) directions to provide information in relation to the investment and advise the ATO if investors enter into any transactions with non-residents to which transfer pricing or anti-avoidance measures of Australian tax law may potentially apply."
Breaching the new Foreign Investment Review Board (FIRB) conditions could lead to prosecution, fines and even the forced divestment of an asset.
"Australians expect all entities operating in Australia to maintain the highest standards of corporate behaviour, irrespective of whether those entities are Australian or foreign owned," Mr Morrison said.
The new rules are the result of repeated calls by the ATO and former treasurer Joe Hockey to stop multinationals shifting billions profits to low-tax havens like Singapore, Ireland, Switzerland or Barbados.
The issue gained good traction during a Senate inquiry last year, which saw hard questioning of chief executives from multinationals including Google, Apple, Microsoft and News Corporation.
The Government has also announced that ASIO and ASIS director-general David Irvine is moving to strengthen FIRB even further.
Mr Morrison says Mr Irvine has been appointed to bring national security expertise to the board.
Additionally, the Government says it will force foreign nationals to sell off 27 properties with a combined value of over $76 million that were found to be illegally acquired.