Locals lock-down sites in anti-coal spree
Print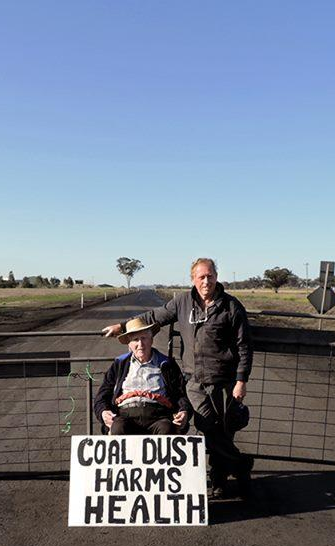 Activists claim to have shut down production at a number of mines in New South Wales, after community groups made a concerted effort to impede Whitehaven Coal.
Over 150 protesters descended on Maules Creek, Werrris Creek, Tarrawonga and Rocglen coal mines in north-west NSW, locking themselves to access gates and various pieces of machinery.
It is understood that production at a nearby Whitehaven coal processing plant has been halted too.
Early reports on Monday morning said four people were locked to access points at Maules Creek mine, one person was chained to a tripod structure at Tarrawonga with three more people chained to other points, two were chained to a gate at Rocglen mine, while two activists scaled the coal loader at Werris Creek to hang a banner reading; Coal: Done and Dusted.
Whitehaven appears to be playing-down the events.
"There have been a number of protests this morning but the suggestion that they have 'shut down' all our operational and development sites is false and consistent with grandiose claims made about the impact of protests generally," a spokesman told reporters.
The activists say construction at Maules Creek and expansion of nearby coal mines will have deadly effects on forest, water and air in the area.
But the Minerals Council of Australia has recently warned activists to stop engaging in dangerous protest activities, as they bring the risk of serious injury to all involved.
The so-called 'Leard Blockade camp' recently celebrated its second year occupying the area outside the Maules Creek site. Protestors held a 'civil disco-bedience' dance party to mark the ongoing blockade.