Jobs saved by MYEFO sales, but red tape rises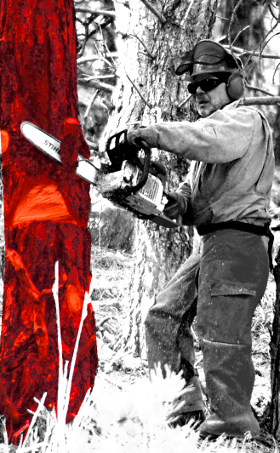 The Abbott government is seeking to save money by abolishing 138 government bodies, but workers say that while this will see a few dollars saved; it will inundate departments with new duties and red tape.
The MYEFO called for the creation of a new bureaucratic mechanism to strictly constrain creation of any new government bodies.
A Ministerial Paper accompanying the MYEFO the "new Governance Policy" for agencies binds them with rules to "prevent the creation of unnecessary bureaucratic structures and ensure Government structures are streamlined further over time."
"This policy will support better decision-making and limit the creation of new government bodies in the future," the paper said.
There will now be "approval processes for new bodies, including requirement to analyse cost and benefits of any proposals to establish a new public body."
"This policy will also provide a framework for government entities to assess their current activities, over time, to lead to further reforms and sustained efficiencies. It requires many existing Australian Government bodies to be progressively reviewed or scheduled for eventual sun-setting."
A laundry list of abolitions and mergers also came out in the 2014-15 Mid-Year Economic and Fiscal Outlook (MYEFO) this week, with 138 government bodies to be scrapped altogether, including some statutory bodies.
A majority of the cuts have been to advisory committees, councils, boards and "other government bodies."
The mass collapse of the smaller parts of government will bring minor saving for the Government, which some say is operating purely on the idea that less is more when it comes to boosting the value of bureaucracy.
The Community and Public Sector Union says ditching over a hundred small bodies will, even when combined with a raft of related measures, only create around $500 million in savings.
The move would see some bodies sold, with the Royal Australian Mint and the Australian Security and Investment Commission's registry data business reportedly being considered.
This idea is considered abhorrent by advocates of transparency and open-data in public services.
The CPSU's National Secretary Nadine Flood told reporters this week that the introduction "of so called 'contestability' for public services... is nothing more than cover for massive outsourcing and privatisation programs that will see jobs and services sold off."
"The only contest will be which big business will pick up the contract," she said.
The MYEFO statement has prompted talk about the sale of the Intragovernment Communications Network (ICON), an important telecommunications infrastructure that agencies use for secure communications.
The Budget update says a "further scoping study" will consider the sale of ICON, which falls under the Department of Finance's purview.
The potential sales of Defence Housing Australia and Australian Hearing, also Finance Department bodies, have been slated too.
A large portion of the newly-announced mergers will be in the realm of Federal ICT procurement.
The Secretaries' ICT Governance Board (SIGB) is set to be abolished, despite being considered a central mechanism for the former Australian Government Information Management Office.
The MYEFO papers say "cross government ICT matters" will now be covered "by the Ministerial Taskforce on Single Service Delivery or Secretaries' Board, where appropriate."
Finance's Chief Information Officer Committee (CIOC), the Chief Information Officer Forum (CIOF) and the Cross Jurisdictional Chief Information Officers' Committee (CJCIOC) wil be merged, with the intention that databases like police records or vehicle registries can be more compatible with each other.