Home Affairs moves on mobiles
Print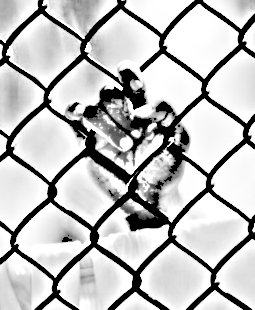 The Federal government wants to to confiscate mobile phones in immigration detention.
The Department of Home Affairs has included mobile phones and similar devices on a list of "prohibited" items that would face stronger powers of search or seizure by Border Force officials.
Legal and migrant advocacy groups say those in detention, like those in the broader public, rely on their phones.
The changes haves been described as an "over-reach" of authority by Home Affairs Minister Peter Dutton.
Home Affairs responded to the concerns in a submission to the Senate's legal and constitutional affairs committee, which is examining the proposal.
"The department is not proposing the introduction of a blanket ban on mobile phones in detention," it said.
Home Affairs says existing arrangements to remove contraband are inadequate, because state and territory police have to be on hand during searches or seizures.
The list of 'prohibited items' covered by the bill includes illicit drugs and non-prescribed medication, mobile phones, SIM cards and internet capable devices.
Human Rights Law Centre legal director David Burke says he is not convinced by the government's claims.
"The government is saying that it won't apply blanket bans – that doesn't change anything when the law is specifically written to allow blanket bans to be applied," he said.
"This is a really harmful expansion of powers – they are essentially proposing to give private contractor detention centre staff more powers than even police have."
The United Nations High Commissioner for Refugees, the Australian Medical Association, the Australian Human Rights Commission and Amnesty International have all made submissions to the committee.
They all say mobile phones are a lifeline for vulnerable migrants in detention, essential for communication, maintaining mental health and accessing appropriate legal and immigration services.