Green costs questioned
Print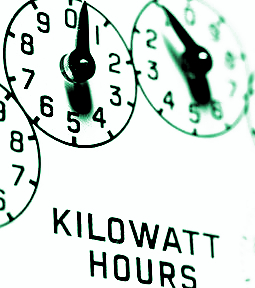 Industry figures say Australia is not building renewable energy fast enough.
"The way we live, we cannot just reduce our usage of energy as Western societies, so we need energy – and if renewable energy goes slow, then you cannot phase out any fossil fuel," says Rio Tinto chief executive Jakob Stausholm.
"My philosophy is not pointing the finger at fossil fuels but much more about focusing on what can we do to stimulate developing renewable energy."
Adani Australia chief executive Lucas Dow says attempts to pull coal out of the National Electricity Market (NEM) have already had a detrimental impact on power prices.
"Look at what has been happening of late when we've lost baseload synchronised power, we are seeing price spikes," Mr Dow has told reporters.
He says the transition to lower-carbon energy will bring continued cost increases.
The lobby group representing large energy users is spruiking a similar line.
"Regardless of who the next federal government will be, energy users are looking for a post-election reset that is more consumer-centric and that sets a clearer path to achieving net zero at least cost, not at any cost," says Andrew Richards, chief executive of the Energy Users' Association of Australia.
APA Group chief executive Rob Wheals says retiring coal is an "urgent" matter, and gas is critical to ease the way, but it will require a nine-fold increase in large-scale variable renewable energy and triple the "firming" capacity to back up renewables.
"It is akin to rebuilding the National Electricity Market," Mr Wheals told a recent Macquarie Australian Conference in Sydney.
"It simply can't happen overnight.
"It is going to require a system-wide view to balance security, affordability and lower emissions. And critically we have to take the community with us on that journey or we are bound to fall short."