Glencore rail set for sale
Print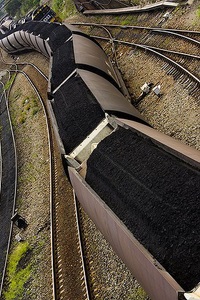 Glencore is selling its Hunter Valley coal rail assets.
Reports say the miner wants to pay down its near-$US8 billion worth of debt.
Glencore set up its rail arm GRail in 2010, arguing the cost of running on coal haulage lines in the Hunter Valley was too high.
The miner now says Grail will be sold (GRail) "in response to a strong global demand for high quality infrastructure assets and [to form] part of Glencore's wider global debt reduction program".
No expected value has been announced, but GRail generated around $100 million EBITDA last year, and has had revenues close to $160 million in previous years.
The company is currently the third largest coal haulage business in Australia, moving close to 51 million tonnes last year.
Glencore's coal is expected to be hauled by the new owner, but insiders say details of the coal movement will be discussed in new agreements.
The sale is set to include GRail's locomotives, wagons, and support equipment, but Glencore's mine site refuelling stations will not be part of it.