FWC reviews aged care wages
Print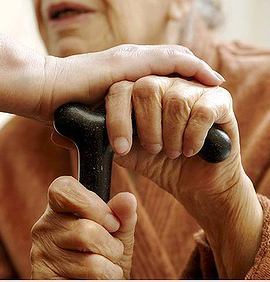 The Fair Work Commission (FWC) is considering a pay rise for aged care workers.
The independent wages umpire is considering a case that calls for a 25-per-cent pay increase for 200,000 residential and home care workers, which was brought to the FWC by unions.
The Health Services Union (HSU) says the ageing population and changing expectations is making aged care roles more complex.
The Commonwealth's submission to the inquiry agreed that the existing award rates do not reflect the value and skills of the sector.
Minister for Employment and Workplace Relations Tony Burke said; "Right now, there is no doubt their work is undervalued. We need to change that".
Lifting the pay of aged care workers was one of the central recommendations of the Royal Commission into Aged Care Quality and Safety last year.
Prior to taking government, Labor pledged to make a submission to the FWC in support of a pay rise for the workforce.
This week, Aged Care Minister Anika Wells said a pay rise would be a good first step in addressing workforce shortages.
"We need more staff in aged care and a pay rise is the start of ensuring workers are rewarded for the crucial roles they play," she said.
"One of the main causes of the gender pay gap is low pay and poor conditions in care sectors like aged care, where the majority of workers are women.
"Increasing wages in aged care is essential to ensuring that men and women are paid equally."
The case has been before the FWC since 2020, and will hear from the government and unions in hearings later this month.