EY urges 'shovel-ready' stimulus
Print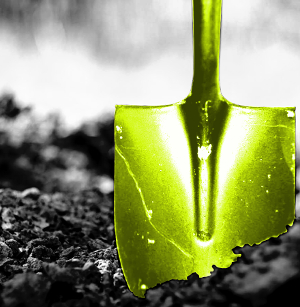 Global consulting firm EY has urged the Federal Government to green-light more "shovel-ready" infrastructure projects to stimulate the economy.
Australia's economic growth is at a decade-low, and economists say politicians must move quickly.
"The economy is losing momentum quite quickly. The growth base is narrowing, the headwinds from offshore are rising," EY chief economist Jo Masters warns.
Ms Masters said the focus should be on small, so-called "shovel-ready" projects.
"Large infrastructure has quite a long lead time, and we're already facing capacity constraints, so we're looking at what else we can do," she said.
EY's modelling says that just a billion dollars' worth of maintenance and repair work, some as simple as painting a hospital, would create more than 5,000 jobs and inject an extra $800 million into the economy.
"And I think one of the advantages of small-scale infrastructure — maintenance and safety-type infrastructure — is not just that it's relatively easy to roll out, but also importantly you can roll it out in regional areas, and also it's quite labour intensive and of course creating jobs is very important in a slowdown," Ms Master said.