Expert chips at IA's big plan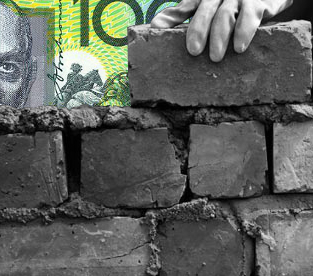 Infrastructure Australia (IA) has put out a 15-year plan for 93 major projects that it says will only be possible after big changes.
IA's Australian Infrastructure Plan includes a range of recommendations that, if adopted, would fundamentally change the way big works are planned, funded, delivered and used.
They say the reforms would save the average Australian household almost $3,000 each year by 2040, but not everyone shares that view.
"Australia can get the infrastructure it needs and improve living standards and productivity, if it acts now to introduce nation-shaping reforms," IA chief Mark Birrell said.
"Our plan sets out 78 recommendations for reform and provides a vision and roadmap to address today's infrastructure gaps. It sets us up to meet the challenges of tomorrow."
The plan was unveiled in a full, 204-page form (available as a PDF) as well as a more concise 7-page Priority List (available in PDF form here).
It calls for reforms to the funding and operation of transport infrastructure, completion of the national electricity market (NEM), improving quality and competitiveness in the water sector, and delivering a telecommunications market that accounts for user demand.
The priority list includes new metro rail systems in Sydney, Melbourne and Brisbane; road and rail initiatives to ease congestion in Perth; public transport improvements in Adelaide and Canberra; urban renewal in Hobart and water supply upgrades for Darwin.
There are also initiatives for the future, including protection of high speed rail corridors and new ring roads around Melbourne and Sydney.
The report suggests incentivising change by linking Federal Government infrastructure payments to the delivery of national reform objectives by State and Territory Governments.
University of Sydney expert John Stanley has given his view on the report, saying it "is a substantial contribution to better infrastructure planning", but "it has some substantial weaknesses".
He says the Infrastructure Priority List misses out on initiatives to support development of Australia's major capitals as "more compact cities, rather than just cities with a compact core".
"The report clearly recognises that higher-frequency public transport services will be needed... [but] does not focus sufficiently, however, on public transport, walking and cycling projects that will help the middle suburbs achieve their potential."
Prof Stanley said that from the public transport perspective, the IA report appears to ignore a number of relevant externalities.
"There is much discussion of congestion and recognition of potential issues of social disadvantage, but not much systematic recognition of other externalities of cities, particularly transport externalities," he said.
These include factors like greenhouse gas emissions, air pollutions risks in the city, and new accident and health externalities.
"The report should have been much stronger on all the externalities involved in all modes of transport being internalised within reformed transport pricing arrangements," Prof Stanley argues.
He also raises issues with the IA report's suggested road funding models, long-term integrated land use planning, arguments for more competition in public transport, and general attempts to improve the infrastructure policy debate.