Ex-NDIS head slams 'robo-planning'
Print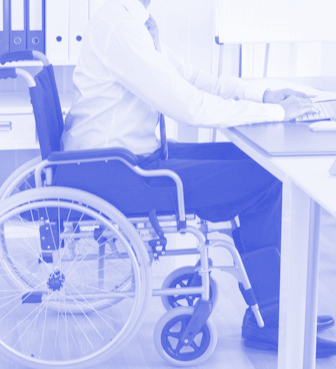 One of the architects of the NDIS says the government should re-think its new eligibility model.
Until this year, applicants for the National Disability Insurance Scheme (NDIS) were allowed to use evidence from their treating doctors and expert medical reports to prove their eligibility for funding.
But the government has come up with a new model in which applicants are examined by private contractors using questionnaires.
The changes will force existing NDIS participants to be re-assessed whenever they need to update their support plan.
Former National Disability Insurance Agency (NDIA) chair Bruce Bonyhady has urged the government to "go back to the drawing board", and scrap its idea for "robo-planning".
"Unfortunately, it is clear that the announcement of the introduction of [independent assessments] has created enormous fear, stress and concern amongst NDIS participants, their families and carers," Professor Bonyhady wrote in his submission to consultation on the changes.
"It is therefore disturbing that the NDIA intends to replace the current planning process with an almost total reliance on independent assessments."
Professor Bonyhady was the inaugural chairman of the NDIS from 2013 to 2016 and led the advisory panel behind the design of the scheme in 2010-2011.
He says the new system may not adequately assess an applicant's support needs.
"It begins with a participant's impairments, rather than their goals and aspirations," he writes.
"It puts people in boxes before they have had a chance to outline what they would like to achieve or the ways in which they hope their lives change."
He said it "could have the unintended consequence of potentially undermining the sustainability of the scheme".
"It will inevitably lead to participants and their advocates identifying every impairment in order to increase the likelihood of a sufficient resource allocation," he writes.
"It is also likely to generate inequity, as those who are better educated or more knowledgeable about the underlying assumptions of the questions will be more successful in detailing their impairments in a particular way."
Minister for the NDIS, Stuart Robert, has acknowledged there is "fear and stress amongst NDIS participants", but says that their concerns are "largely due to the spread of misinformation about the reforms".
Mr Robert claims that the new assessment processes is in line with the original design of the NDIS by the Productivity Commission in 2011.