Energy sale slammed to preserve price balance
Print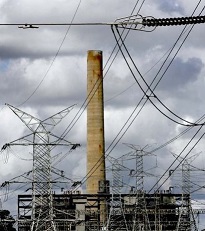 The Australian Competition Tribunal has heard that customers will see increased costs if AGL is allowed to buy Macquarie Generation.
One of Australia's largest integrated energy companies is looking to acquire the biggest single electricity generator, but the efforts may be shot down by the competition watchdog, the Australian Consumer and Competition Commission.
Consumer advocacy group Choice says the bid would make the market too small.
"We don't need a 'big three' power providers," said Matt Levy, campaign director for Choice.
"We already have two big supermarket operators, the big four banks."
He asked: "Will the benefits of [electricity] market integration accrue to the end-users, the consumers?"
"There's not enough pressure to pass on any benefits to households.
Choice says that Australia's three major energy companies - AGL, Origin Energy and EnergyAustralia (Hong Kong controlled) – currently have 77 per cent of the market for small electricity users between them, along with about 85 per cent of the gas market.
The Australian Energy Regulator says the three big retailers hold 90 per cent of the electricity and gas markets in four of the six jurisdictions of the electricity industry.
"In addition, substantial vertical integration exists between retailers and energy producers,'' a recent report from the regulator noted.
This refers to the practice of electricity generators controlling retail sales market as well, which allows them to drive up operating margins.
Power appears to be moving towards the retailers though, with recent moves in NSW to deregulate the market in favour of the sellers.
Choice says that deregulation has brought a higher rate of supplier-swapping in Victoira, but the lobby says this is not a sign of effective competition, but rather that customer are desperate to find a decent price somewhere.