EIS inaction costs coming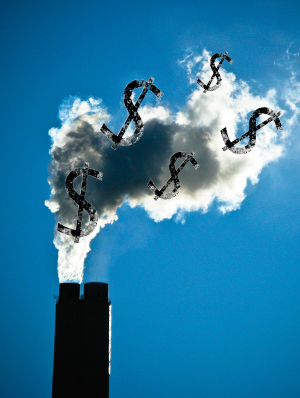 Experts say Australia's lack of a carbon pricing system will soon drive up domestic power bills.
Danny Price - the architect of the Emissions Intensity Scheme (EIS) - says that the policy vacuum not only throws doubt on Australia's ability to meet its commitments under the Paris Climate Agreement, it could also see retail electricity prices for consumers on the eastern seaboard rise by as much as 30 per cent by June.
"It is an unprecedented rise. That's simply because there's a shortage of supply in generation and that's simply because the market can't respond because of the lack of any carbon price," he told reporters.
"If an Emissions Intensity Scheme had been put in place customers would have been seeing a price reduction in absolute terms."
The threat of a backbench revolt has kept the Federal Government from backing an EIS, but it is one of the options being investigated for as part of an energy review being conducted by Chief Scientist Alan Finkel.
The review is expected conclude that Australia's lack of decisive action on climate and energy policy has a high cost.
Innes Willox from the Australian Industry Group says action must be taken.
"An EIS is the best way to go and has always been the best way to go. We haven't seen a better solution," he said.
"Blind Freddy saw this coming.
"Only those who are neglectful or deceitful or those who didn't want to face this problem would not have known this was coming.
"We've had a catastrophic failure of national policy making.
"It wouldn't be surprising if some big companies just make a decision to shut the doors and walk away sometime soon if this isn't fixed."
The Australian Industry Group, the Business Council of Australia, big banks and investors, the CSIRO, environmental groups and the National Farmers Federation all support an EIS.