Eels deal re-think for Uni disunion
Print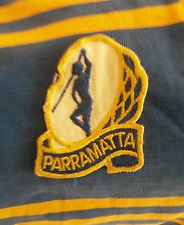 The University of New England may reconsider its sponsorship deal with the Parramatta Eels NRL team, after the club sign a deal with another sponsor that the University does not abide.
University authorities say they are concerned about sharing space on the Eels' jersey with an online betting firm which features 'Uni' in its name.
The Chief Operating Officer at UNE, David Cushway, says there may be some confusion, and it would not be appropriate if people thought the University supported the internet gambling activities.
"The confusion is in the branding, we don't want to be associated with a sporting bet company, online or otherwise," he said.
"We're in the business of teaching and research and I think the two businesses don't align."
Mr Cushway may have a point, given many believe gambling is a pointless and destructive activity, whereas learning and research are constructive.
The UNE does not want to disassociate itself from the Parramatta Eels, a club whose history runs back to 1907. They may even be interested in linking together for purposes greater than mutual advertising.
"We [hope to] continue our relationship with the Eels [because] we're working on a number of projects together," he said.
"We would like to develop a partnership, perhaps not in a sponsored space, but in advancing some of the opportunities in relation to sports science... if the Eels want to continue that relationship with us, then we're open to that."