Drones, subs and billions more in Defence paper
Print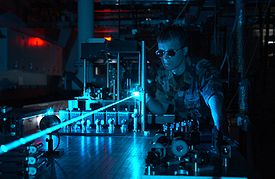 Australia will spend nearly $30 billion on new planes, submarines, soldiers and other military matters after the release of the Defence White Paper today.
The Commonwealth will recruit 2500 additional troops as part of the ten-year strategic blueprint which includes a $29.9 billion commitment for new equipment, while defence funding increases to two per cent of gross domestic product by 2023.
After over two years of back-and-forth, the long-awaited paper may be a bit less detailed than many expect.
While it includes plans to buy 12 new submarines, it does not outline whether the new subs will be of German, French or Japanese design, or where and how they will be built.
Speaking to reporters on Thursday, Defence Minister Marise Payne said the 'competitive evaluation process' to determine who will build the subs and where is ongoing.
She said all prospective builders were asked to present costs for three scenarios – an entirely offshore build, a 'hybrid' build using some local and some international services, and a fully Australian programme.
The White Paper is also expected to outline the future purchase of missile-armed unmanned Reaper drones as well as some long range surveillance UAVs, and the upgrade of neglected infrastructure.
The White Paper says Australia's familiar threats still loom – terrorism, weapons of mass destruction and rising tensions in the South China Sea.
In fact, there are reports this week that senior Defence staff have been dispatched to brief Beijing on the White Paper's treatment of escalating tensions in the South China Sea.
It is alleged that the Australian Government wanted to go to China before the paper was released, to be ready to counter any negative sentiment it might create.