Crown slammed in ILGA review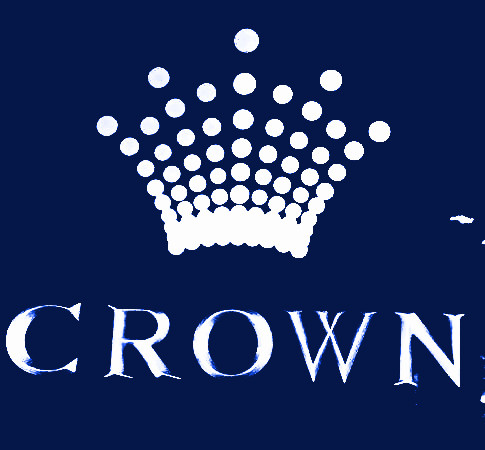 Crown Resorts may not open its new Sydney casino, after an inquiry uncovered extensive greasy behaviour.

Crown's new $2.2 billion skyscraper on Sydney Harbour is expected to be blocked from opening if it does not sack several executives and make significant moves towards reform.
The NSW Independent Liquor and Gaming Authority (ILGA) has tabled a report in state parliament saying corporate "arrogance" has driven Crown to turn a blind eye to illegal money laundering within its Melbourne and Perth venues.
The explosive report by ILGA Commissioner Patricia Bergin shows Crown facilitated money laundering, partnered with figures linked to organised crime, and disregarded the safety of its staff in China, leading to 19 being arrested there in 2016.
It exposed a "significant deficiency" in Crown's corporate character and a lack of understanding and compliance with Australia's anti-money laundering and counter-terrorism financing laws (AML/CTF).
ILGA says the James Packer-backed casino is not a suitable gambling licensee holder and its state gaming clearance should be revoked.
"Any applicant for a casino licence with the attributes of Crown's stark realities of facilitating money laundering, exposing staff to the risk of detention in a foreign jurisdiction and pursuing commercial relationships with individuals with connections to triads and organised crime groups would not be confident of a positive outcome," the report said.
Two representatives of Mr Packer resigned from Crown's board on Wednesday, but the report includes details that may pressure Mr Packer into doing the same.
The report noted that "amazingly", Mr Packer "did not turn his mind to the prospect" of underworld figure Stanley Ho having an interest in Hong Kong casino giant Melco, when that firm announced plans to buy a 19.9 per cent interest in Crown.
Mr Packer reportedly pushed hard for the Melco deal to go through. Melco only ended up buying 10 per cent of Crown, which was then offloaded to US private equity giant Blackstone.
"The fact that Melco sold its shares and since April 2020 is no longer a shareholder and the fact that Mr Stanley Ho is now deceased, does not mean that it was unnecessary to explore these matters further," the report says.
The report said Mr Packer's "forgetfulness or failing to turn one's mind" to ensuring casinos did not fall under criminal influence "must surely be intolerable".
Additionally, Crown chief executive Ken Barton was slammed not investigating possible connections to money laundering.
"The authority would be justified in concluding that it cannot have any confidence in dealing with Mr Barton as a director of the licensee or Crown," the report said.
The Victorian Commission for Gambling & Liquor Regulation has been strongly criticised for not pursuing complaints against Crown in Melbourne.
The Victorian Government says it will consider the findings of the Bergin inquiry over the coming days. It has brought forward the five-yearly review of the casino's licence, and has brought in an independent commissioner to oversee the probe.