Council could bite at Apple
Print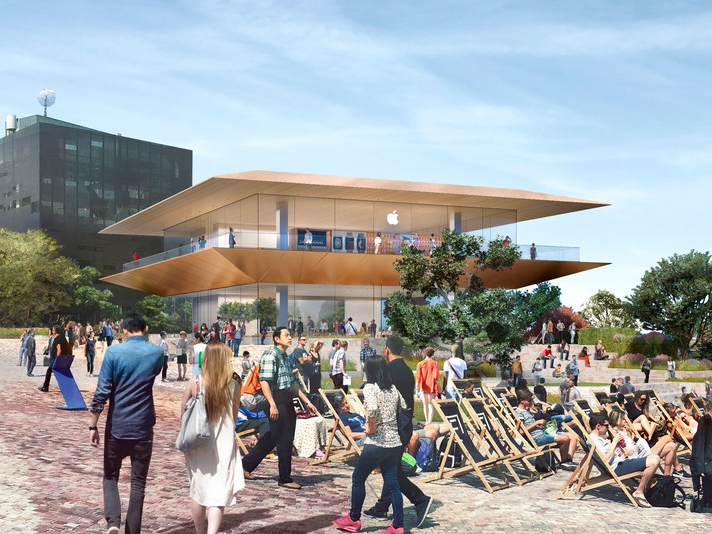 The City of Melbourne is considering making an official move against a planned Apple store at Federation Square.
The council will vote on a motion on Tuesday to decided whether it will write to all Victorian upper house MPs asking them to revoke the approval of the Apple mega-store.
Planning Minister Richard Wynne has been a major advocate of yet-to-be-built store in the iconic centre of Melbourne, but the Labor government does not control the upper house, so the local council could stop it from going ahead with support from the opposition and the Greens.
The proposal for the shop would see one of Federation Square's original buildings demolished to make way for the global tech giant to build a 'flagship' store.

These outlets are placed in some of the highest-profile shopping areas in the world, and while the enormous rents on such locations usually mean the store itself does not make money, they are a masterclass in customer experience and branding.
The government's announcement of the new store last December has been met with community backlash and even protests, but it has refused to overturn the decision.
The City of Melbourne wants the planning process to start again, with a complete design review and opportunities for public consultation.
Greens councillor Rohan Leppert will move the motion, saying there are "serious concerns about [how the] decision was made to fundamentally change the design, purpose and use of Melbourne's premier civic meeting place without public consultation".
Acting lord mayor Arron Wood has met with the premier, planning minister and representatives from Apple about the plan.
He says he has found some "room to move" on the design and public consultation side, but that the location at Federation Square is basically set in stone.
Next week's motion calls on Apple and the government to commit to a redesign "to avoid the 'pavilion' or 'temple-like' design that is out of context in Federation Square and poorly integrated with the square's existing architecture".
It says the new Apple store should "better contain the public square … and undergo a public consultation process – which ideally could take in more of Federation Square given proposals for the new Metro Tunnel entrance".
Debate is expected to last for several days.