Boss bails from AMP while sails have wind
Print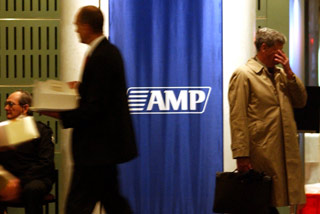 The chief executive of money-managers AMP has stepped down on a high note, hanging up his cuff-links as the company reports a healthy profit.
Former boss Craig Dunn announced his retirement along with the company's half yearly figures, showing a 6 per cent increase in profit to June.
The company pulled in $393 million over the six months, to pay a dividend of 11.5 cents per share. Amp says it could be better though; management believes profits were hindered by its life insurance business, which has been experiencing lapses in many policies.
AMP's chief of financial services, Craig Mellor will now take the CEO's role.