BNPL regs coming
Print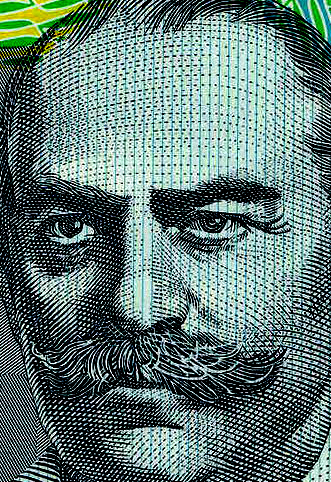 The Financial Services Minister has announced Buy Now, Pay Later (BNPL) services will be subject to credit laws and responsible lending obligations.
In a speech on Monday, Stephen Jones revealed the government's plan to regulate the sector, emphasising the need for BNPL companies to ensure the suitability of their products for users.
The move to regulate the BNPL industry marks a significant milestone in a lengthy process initiated by the federal government last November, when three options were proposed to overhaul the industry's operations.
Jones explained that responsible lending obligations, which currently apply to all credit providers except BNPL groups, will be adjusted according to the risk associated with specific products. He noted that not all BNPL products are the same, highlighting the differences between offerings like niche solar loans of $15,000 to $20,000 and a $150 purchase of jeans.
Among the three options presented to the government, the one backed by big players in the BNPL industry was selected.
This decision will place the sector within the scope of the Credit Act, with tailored responsible lending obligations requiring BNPL providers to assess whether their services are suitable for customers. Additionally, all BNPL players will be required to hold an Australian credit licence.
Further consultations with providers and consumer groups will take place to refine the legislative drafting. BNPL products have enjoyed relatively light regulation due to the absence of interest charges, exempting them from the Credit Act.
The new regulations will introduce fee caps on missed payments, stricter rules on marketing practices, and enhanced warnings and disclosures.
Providers will also need to comply with "design and distribution obligations" overseen by the Australian Securities and Investments Commission, ensuring that products are suitable for their target markets.
Jones expressed confidence that the chosen regulatory approach strikes the right balance between competition and consumer protection. The new regulations aim to establish a baseline level of regulation, elevating industry standards while fostering a safe environment for innovation.
The Australian regulatory response to BNPL is being closely monitored globally, as regulators in other countries seek to enhance user protections.
BNPL has gained popularity as an alternative to credit cards, with merchants covering the cost of the product to drive sales. Initially pioneered by Afterpay and Zip, the model has been replicated by global banks and technology companies, including PayPal and Apple.
Over six million Australians have used BNPL services offered by Afterpay, Zip, and other companies.
The new laws are anticipated to be introduced in Parliament later this year, following more collaboration with industry stakeholders and consumer groups.