Billions force pipeline pause
Print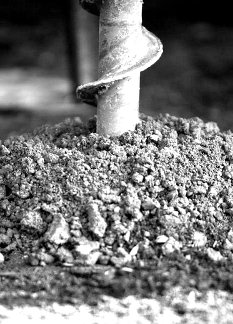 The Albanese government is making drastic cuts to infrastructure projects, declaring a 10-year hiatus on new road and rail initiatives.
Decisions are being made due to a $33 billion budget overrun, with official stats showing the cost of over 700 projects has swelled by a whopping $32.8 billion, driven by labour shortages and skyrocketing material expenses.
This budget debacle represents a 41 per cent increase over the initial $80 billion allocated for the federal 10-year Infrastructure Investment Program.
Infrastructure Minister Catherine King has accused the Coalition of inadequate funding, as this program is a part of a larger $120 billion government-funded infrastructure plan.
Recent years have seen states committing to massive infrastructure pipelines, straining the construction sector, driving up inflation, exceeding budgets, and causing project delays.
For example, New South Wales pledged a record-breaking $112.7 billion for infrastructure spending in the last state budget, despite previous targets going unmet.
The infrastructure spending review also revealed a significant increase in federally funded projects under the Coalition government, going from about 150 to nearly 800, mainly during election years in 2015 and 2019.
"That's the problem ... when you had a government so fixated on the press release and could not deliver – you now have an infrastructure investment pipeline that has $33 billion in known cost overruns," Ms King has told reporters.
While this review does not aim to reduce the overall infrastructure budget, it seeks to create space to fully fund and complete surviving projects while potentially adding others.
Some projects, like those already under construction and Labor election promises from 2022, remain untouched.
The final report will be released after consultation with states and territories, allowing them to prioritise their agendas and consider project re-sequencing.
The government's move has sparked concerns among state and local governments and offered the Opposition an opportunity to stoke dissatisfaction within affected communities.
Details about the specific projects facing the axe are closely guarded.
However, some projects under review include the $208 million Shepparton bypass in northern Victoria and a $32 million plan to replace Youngs Crossing Bridge in Moreton Bay with a 212-metre bridge to handle floods.
In Victoria, work on the eagerly awaited airport rail train ground to a halt in May when the review was initiated.
Ms King's spokesperson has stated that the government aims to secure the capacity to cover cost overruns and have the flexibility to commit to new projects, acknowledging a "high risk" of further budget overruns.
It all comes after a 90-day review in May, led by Clare Gardiner-Barnes, director of Infrastructure Australia, Reece Waldock, chairman of the Planning and Research Centre, and Mike Mrdak, former chairman of NEC Australia and NZ and former secretary of the Infrastructure Department.