Barilaro fronts job probe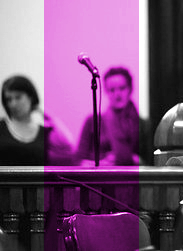 Former NSW deputy premier John Barilaro has fronted an inquiry into a job role he allegedly created for himself.
Mr Barilaro has faced serious questioning over his appointment to a lucrative US trade job.
He has since given up his bid to fill the position he created while still in politics, but not before numerous inquiries were launched in response to public outrage.
Others appearing before the inquiry have alleged that the former deputy premier had stated as early as 2019 that he wanted a New York trade job for when he left politics.
In his opening remarks this week, Mr Barilaro said he had not sought "special treatment" during the application process to become the senior trade and investment commissioner (STIC) to the Americas.
"I will say this: if I knew what I know now, I wish I never had applied," Mr Barilaro said.
"If I knew what I know now, I wouldn't have walked into what was a s***show.
"I'm going to use those terms, I'm sorry to say, because the trauma I've gone through over the past six to seven weeks has been significant."
All STIC roles lie within Investment NSW, which was first set up by Mr Barilaro alongside Gladys Berejiklian and Stuart Ayres.
Mr Barilaro faced questions that he had fast-tracked a change to make trade roles into ministerial appointments, which was proposed and passed in seven working days, but never put in place.
It was alleged that the change was rushed through because Mr Barilaro knew then-NSW premier Gladys Berejiklian would resign after ICAC questioning for an unrelated matter.
"I will absolutely refute that disgusting slur and accusation," Mr Barilaro said.
"You're making me out to be corrupt."
He said he wanted to process changed to a ministerial appointment to attract a "higher calibre" of talent to compete with other states.
"We wanted to elevate the status of those trade commissioner roles to ambassadorial, a higher level, as we are starting to see clearly we are in a very competitive environment, especially against Victoria and Queensland who have been beating us to the punch with trade commissioners, especially Victoria who have a large network," Mr Barilaro said.
"It was an idea that had been around for months and eventually a cabinet submission that was supported by all cabinet members bar one."
Because the change to make the job a ministerial appointment had not been put in place, Mr Barilaro said he had "cover" when he was eventually appointed to the role.
"I went through a public service application process independent panel. And I was surprised - like anybody else would have been surprised - as the candidate but I'm proud that I was able to achieve that," he said.
When asked about the need for "cover", Mr Barilaro said his appointment would "always be attacked from a political level".
But Mr Barilaro also told the inquiry that he flagged his interest in the role to Premier Dominic Perrottet, and had mentioned it to then-trade minister Stuart Ayres and Treasurer Matt Kean as well, and that; "No-one ever raised with me that this would be politically sensitive".
"At no point did anyone say it would create controversy."
Mr Kean said he received a text out of the blue from Mr Barliaro about the job application, and said; "I didn't actually think John would go through with it but it was in December. I didn't give it a second thought, to be honest, until it's all come to light in recent times".
When he was still deputy premier, a briefing note was sent to Mr Barilaro's office stating that a candidate for the job, Jenny West, had been selected for the role in August 2021.
It was signed with an electronic signature of his in accordance with a process in his office for when he was away, but Mr Barilaro said he did not recall seeing the note.
"I was a big fan of Jenny West … I had no issue with Jenny West," he said.
"I remember understanding that Jenny West was a candidate. I wasn't told at all she was offered a job."
Mr Barilaor's job application was backed by three referees - the secretary of the Department of Regional NSW Gary Barnes, the Australian ambassador to the US Arthur Sinodinos and Barry O'Farrell, former NSW premier and current high commissioner to India.
Mr Barilaro was asked whether the high-profile referees would have applied pressure to appoint Mr Barilaro.
"Not at all," he replied, "because firstly, it was the recruitment agency that conducted the referee reports. So that's the first point".
"The second point is, is that we have an apolitical public service. What you are now questioning is their integrity," the former deputy premier said.
Mr Barilaro has been asked to reappear to the inquiry on Friday.