Banking inquiry brewing
Print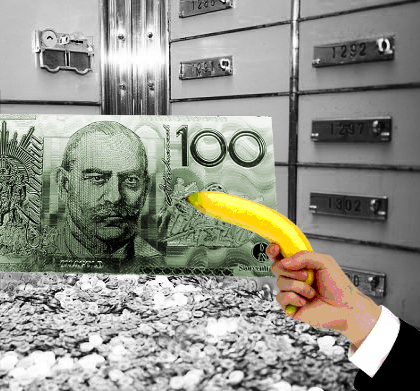 The push to hold a commission of inquiry into Australia's scandal-plagued banking system is gaining momentum.
A private member's bill has now been co-sponsored by Greens senator Peter Whish-Wilson, crossbenchers Nick Xenophon, Jacqui Lambie, Derryn Hinch and the current One Nation senators.
Labor is expected to support the bill too, joined by Nationals senator John Williams, who says he will cross the floor to vote for it.
But the push still faces stiff resistance from the Turnbull Government, despite ongoing scandals in financial advice, life insurance, investment schemes, lending practices and allegations of bank bill swap rate rigging.
The terms of reference should be concerning for bank bosses, as they are wide enough to include executives who may have overseen departments engaging in rampant misconduct, and chief executive officers as well.
"The Greens have consulted across parties and the crossbench to make changes that have satisfied everyone," Senator Whish-Wilson told Fairfax Media.
"After this all we will need is one additional Coalition MP to choose the interests of the people of their electorate over those of the banking sector and then this commission of inquiry can get up and running."
A commission of inquiry has powers to compel documents, testimony and court-ordered searches, but it differs from a royal commission by giving the government much greater control of the process.
If the bill for the inquiry passes, but the government then decides not to support or fund the commission, it would open up a path for no-confidence motion against the government.
The Federal Government appears to favour continuing to allow the banking sector to guide itself through the scandals.
A government spokesperson told reporters that increasing the Australian Securities and Investments Commission's funding by $121 million and boosting its surveillance powers was an effective intervention.
"We are also granting greater access for the treatment of claims and complaints to the financial services ombudsman to ensure we have a better system for people to be able to get access to hearing and consideration of their issues," the spokesperson said.