Band bid triggers auction
Print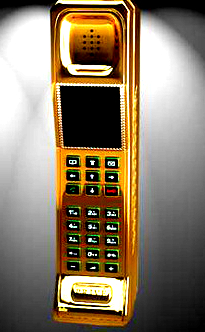 The Federal Government has rejected Vodafone's $594 million bid for the 700 MHz spectrum.
The government says it will auction off the slice of spectrum instead.
In the last spectrum auctions in 2013, Telstra, Optus and TPG purchased a combined $2 billion of the 700 MHz and 2.6 GHz bands, leaving 30 MHz of the 700 MHz on offer – worth around $1 billion – in the government's hands.
In May this year, Vodafone made an unsolicited offer of $594 million for 2 x 10 MHz of the leftover spectrum, causing the government to ask the market for its reaction.
It appears to have received mounds of angry responses from Vodaphone's rivals, who claim the company is trying to avoid a competitive process to make the purchase below market rate prices.
The Communications Department announced on Monday that it would reject the offer, saying there was "strong interest" from other firms.
Instead, it will take the 2 x 15 MHz of unallocated 700 MHz to auction.
The Australian Communications and Media Authority (ACMA) will run the sale, but will follow the government's directions on reserve prices and allocation limits.
The auction is expected to take place early next year.
Vodafone says it is considering its options.
Telstra and Optus use their 700 MHz spectrum to run their respective 4G networks, as it can maintain data signals more reliably over long distances.