AEMO warns of costs for renewable links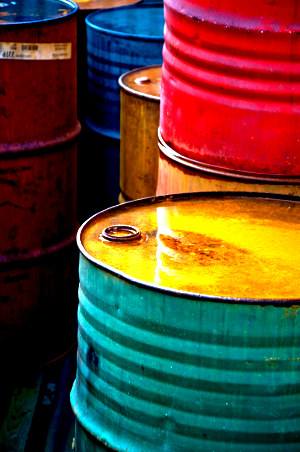 State governments may have to spend billions duplicating their electricity networks to cope with the unreliable renewable energy sources, the national energy forecaster claims.
The Australian Energy Market Operator (AEMO) has released a report that warns of potential reliability issues for the South Australian market, which has a number of large renewable energy plants.
As environmentally-minded energy policies continue to take hold, AEMO chief Matt Zema says technological progress could create problems nationwide.
"It is becoming more and more of a challenge. We might need to build another interconnector to the South Australian market to improve reliability and in the longer term another bigger loop across the nation to be a back-up," Mr Zema told Fairfax reporters.
An example of the future challenges came late last year, when electricity prices spiked in South Australia due to problems with the Heywood interconnector to Victoria.
This left South Australia cut off from the NEM and forced prices up as it did not have enough of its own locally generated power to cope with demand.
The new report from AEMO and South Australia's electricity transmission company Electranet says these sorts of issues will come more often during and following any future issues with the Heywood interconnector and the planned closure of coal-fired power stations.
"Measures can be taken in the short term to address some of the immediate operational effects, but as the power system continues to evolve, in the longer term there could be an increasing need for changes to market arrangements or infrastructure to continue to meet security and reliability expectations, particularly at times when SA is synchronously islanded [separated] from the remainder of the NEM," the report found.
AEMO says it will conduct more studies to see how South Australia's power systems could be better maintained if it becomes isolated from the NEM.
Meanwhile, Mr Zema warns that state governments are struggling in their efforts to move away from reliable old coal and gas-fired generation.
He said a back-up "loop" of interconnectors may have to be built at a cost of billions of dollar, to make sure hat reliability issues do not lead to blackouts.
"South Australia is at the front end of this [renewable] curve, Tasmania is not far behind as they are finding out with Basslink [connection to the mainland]," Mr Zema said.
"If you build another interconnector to Victoria you may well extend it from Victoria to NSW."
Such a project would cost about $1 billion.
Mr Zema says other than back-up interconnectors or more gas-fired power stations, the only way to cover for wind and solar shortages could be to dismantle the NEM.
"You either strengthen the grid and have more reliability and more paths or you break it up and its gets smaller and smaller and each state becomes an island," he said.
"You either become better connected to the grid or you become your own grid which would result in huge price fluctuations."
Several states are looking to reduce their carbon footprints by closing down fossil fuel power stations, with South Australia leading the charge.
SA is closing Alinta Energy's coal-fired power stations at Port Augusta, while Victoria is closing Alcoa's Portland smelter – the state's largest single energy user - and is negotiating with AEMO about an energy subsidy for its poles and wires.