ACOSS wants disability probe
Print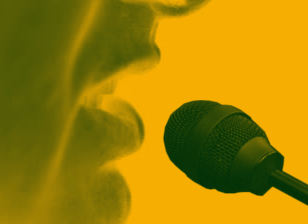 The Australian Council of Social Service (ACOSS) wants a Royal Commission into the abuse suffered by people with disabilities.
With the release of its budget submission, ACOSS has made a series of recommendations it says would help correct the "appalling stories about exploitation, neglect, violence and abuse" suffered by people with a disability around Australia.
"The changes required to prevent the prevalent, shocking abuse inflicted on people with disability go far beyond funding," ACOSS CEO Cassandra Goldie said.
"However, it is likely that a Royal Commission into this abuse, along with the Royal Commission into aged care, will highlight the need for increased revenue in order to deliver quality services that people with disability, older people, and their families can safely rely on."
"Australia now has the highest median wealth globally but our community services are under-funded and there are 3 million of us living in poverty, including more than 700,000 children.
"By fairly sharing our country's wealth we can properly fund quality services, including aged care and disability services, and strengthen our social security system so people who fall on hard times can get back on their feet," Dr Goldie said.
ACOSS' budget submission recommendations include:
Invest $2 billion in community services to restore funds cut to frontline services and respond to growing demand and rising costs
Expand wage subsidies for employers, training for people looking for paid work, employer engagement and career advice through a $500 million employment services reform package
Raise the rate of Newstart and Youth Allowance for single people by a minimum of $75 a week at a cost of $3.3 billion
Increase Family Tax Benefit for older children to meet rising costs and introduce a Single Parent Supplement to reduce child poverty at of cost of $630 million
A major direct capital investment in social housing, complemented by a new rental housing incentive which would guarantee affordability for people on the lowest incomes and a national Aboriginal and Torres Strait Islander housing strategy
A $320 million boost to funding for public dental services to double the number of adults treated over the next five years
The council says these proposals could be paid for by $15 billion in revenue raising measures, including reforms to negative gearing, capital gains tax, superannuation fund earnings tax, alcohol and sweetened drinks taxes, fossil fuel subsidies and dividend imputation (franking) credits.