Wages rise for now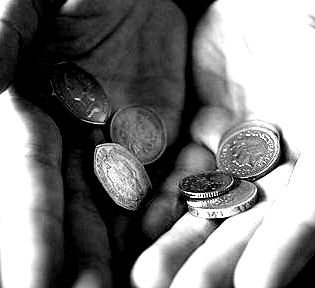 The Fair Work Commission has announced a 5.2 per cent increase in the minimum wage, keeping it barely ahead of inflation, for now.
The Fair Work Commission's expert panel this week decreed that even with inflation at 5.1 per cent, Australia's economy is strong, and now is the time to ensure the wages of the lowest paid workers do not go backwards.
The decision lifts the minimum wage from $20.33 per hour ($772.60 per week) to $21.38 per hour ($812.60 per week), or the equivalent of an extra $40 to the household budget.
However, the wage rise might be eaten up by inflation before the end of the year, with Reserve Bank Governor Philip Lowe saying inflation could hit 7 per cent by December, well above the 6 per cent forecast by the bank just weeks ago.
The FWC panel considered a number of economic factors in its decision, including the fact that real wages have fallen by about 2.5 per cent over the past two years, economic growth appears set to continue, employment and vacancies are growing, productivity has returned to growth of about 1.5 per cent a year, and profits have increased by 25 per cent in the past year.
The minimum wage increase will directly affect about 2 per cent of Australian workers. However, the Annual Wage Review also sets new pay rates for the 23 per cent of Australian employees on awards. The panel has granted these workers a 4.6 per cent pay rise - putting them below the current rate of inflation.
The FWC is allowing wage increases for some modern awards in the aviation, tourism, and hospitality sectors to be delayed for three months, until October 1, to account for the effect of heightened uncertainty in the global economy and the ongoing impact of COVID-19 restrictions.
These increases indirectly affect workers on enterprise bargaining agreements and individual contracts, as they lift the perception of the 'going rate' in wage negotiations.
The decision also is seen as a challenge to the strictures placed on wage increases by both federal and state governments over the past decade.
Business organisations warn that hundreds of stores will have to close after being forced to pay their poorest workers an extra $40 a week, combined with an increase in the compulsory super guarantee from July 1 by 0.5 per cent to 10.5 per cent.