States bristle at power plan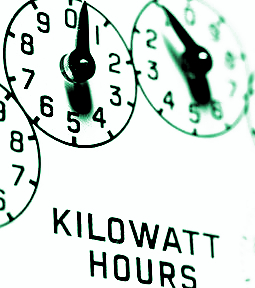 Prime Minister Anthony Albanese is preparing to introduce price caps on coal and gas.
The Commonwealth has a plan to intervene in the energy market to try and avoid hikes in power prices.
It wants to cap gas prices at around $12 a gigajoule and force companies to set aside gas for domestic use.
Additionally, it will place a cap on coal prices, but some states are already calling for compensation for lost royalties if such caps are put in place.
"Unless we act there will be a considerable increase in the cost of power for both individuals and businesses," Mr Albanese told reporters ahead of a National Cabinet meeting this week.
"What we aren't sympathetic for, though, is the idea that we have these massive windfall gains, and somehow that is occurring at the same time as businesses and people are doing it tough.
"We'll talk through cooperatively with the state and territory governments."
The state governments of SA, QLD and NSW have already begun raising concerns.
"I don't think that there is a premier or chief minister who will sit back and say; 'Yep, this is all OK' for prices to continue to rise [at] the projections which are there," Mr Albanese said.
"I think you'll see some common positions come out over coming weeks because we need to act on this."
Reports say the SA government does not want to contribute to an east coast gas reserve when NSW and Victoria refuse to develop their own gas fields.
Meanwhile, NSW and Queensland are expected to resist a temporary cap on the coal price because it will result in a loss of revenue. In Queensland, this may mean losing dividends from its state-owned generators.
NSW Premier Dominic Perrottet says the Commonwealth will have to find a solution to the lost revenue, as taxpayers will "need to be compensated" if there is a coal price cap.
Queensland Premier Annastacia Palaszczuk has told the Commonwealth to "keep your hands off our generators" and suggested the federal government fund a gas pipeline to export Queensland's excess gas to southern states.
"What the federal government should consider, in conjunction with the NSW and Victorian governments, is building a pipeline. That would be one of the easiest solutions to releasing more supply," she said.
An SA Government insider has allegedly told the AFR that because most of the state's gas has already been bought on long term contracts at between $8 and $11 a gigajoule, royalty losses caused by a price cap would not be not a concern.
However, the government is reportedly appealing to federal Energy Minister Chris Bowen not to "do anything stupid", even on a temporary basis.
The gas lobby Australian Petroleum Production and Exploration Association (APPEA) claims that up to 19 years of potential gas supply - 39,000 petajoules - could remain "commercially stranded" in the ground if a price cap keeps prices at the level they were last year.