Plum job origins probed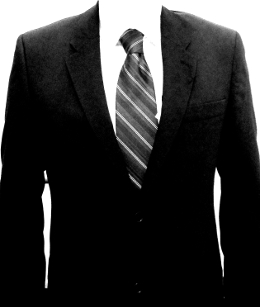 Questions are being asked about the appointment of former NSW deputy premier John Barilaro as the state's new trade commissioner to the US.
The NSW Government has announced Mr Barilaro will take up the $400,000 role that he helped set up before he left politics last year.
His appointment came after a "rigorous global talent search" by recruitment firm NGS Global, according to the state government.
NSW Premier Dominic Perrottet says no suitable candidates were found in an initial recruitment push for the US trade job, but documents obtained by the state's Labor opposition show two candidates were ranked very highly in most of the criteria.
It appears that in an earlier round of recruitment in mid-2021, four people were interviewed, two of whom exceeded three criteria and met the fourth. One of those people was experienced public servant Jenny West, who had reportedly been offered the position and then had it withdrawn.
The job was readvertised in December, with Mr Barilaro announced as the successful candidate last week.
It has also been revealed that Amy Brown, chief executive of Investment NSW, was one of four bureaucrats who interviewed Mr Barilaro for the job. She was appointed as Investment NSW's inaugural chief executive when the agency formed in March last year, and reported directly to John Barilaro before his resignation from parliament. Investment NSW says there was no conflict of interest.
Mr Perrottet says Mr Barilaro "was by far the most outstanding candidate".
"And recommended by that panel to the government and I'm sure he will do a brilliant job.
"When I went to London in my former role as treasurer … we weren't at the back of the room. We weren't even in the room when it came to driving investment into our state.
"The deputy premier in his former role was instrumental in setting that up and our direction going forward."
NSW Labor leader Chris Minns has slammed the appointment.
"[Barilaro] set up and created this position," Mr Minns told the ABC.
"It's never existed before. He'll be the first person appointed and he's responsible for creating it. We want the position put on hold.
"It was supposed to be a global search for talent … and yet we're expected to believe that out of everyone in the entire world to represent the interests in this state the person they picked just happened to be their very good friend and former deputy premier."
A motion by leader of the opposition in the NSW Legislative Council, Penny Sharpe, asking for the Public Accountability Committee to delay the appointment, hold an inquiry and report its findings to parliament, has passed the upper house.
Former NSW premier Bob Carr has criticised the creation of the position itself.
"I never created such a job when I was premier because I knew an expensive NY office won't deliver a single new trade contract or dollop of investment. Savvy US business will make its own decisions, not listen to a retired hack spruiking payroll tax concessions. Expensive joke," Carr tweeted.