Musk talks to Twitter base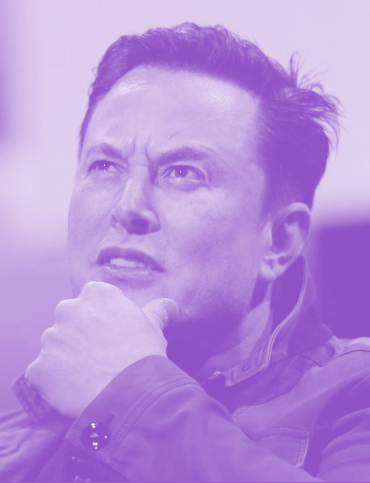 Elon Musk has held an hour-long question-and-answer session with Twitter's 8,000 employees.
Mr Musk, the world's richest man, is buying the company in a $US44 billion ($62.5 billion) deal. The talk session was the first time he had spoken to Twitter employees since agreeing to buy the social media company in April.
He made an address on topics from growth to potential layoffs, anonymity, Chinese apps, the existence of alien life-forms and the cosmic nature of Twitter.
"I want Twitter to contribute to a better, long-lasting civilisation where we better understand the nature of reality," Mr Musk said in the meeting, which was livestreamed to Twitter employees and picked up by reporters.
He said Twitter can help humanity "better understand the nature of the universe, as much as it is possible to understand".
Some have doubted whether the big buyout will proceed, as Mr Musk has spent the last few weeks raising questions about Twitter's fake accounts and other issues. He faces a breakup fee of $US1 billion if he walks away.
The company says the deal remains on track.
Mr Musk did not specifically state that he will close the deal with Twitter, but certainly laid out some grand ambitions.
He said that he hoped to expand the service to more than 1 billion users - nearly four times the current number.
Mr Musk was originally scheduled to speak to Twitter's employees weeks ago, but did not. Since then, the company had been collecting questions for him from employees on its internal Slack messaging system.
Mr Musk answered some of the questions, including about remote work, as Twitter's employees have largely worked remotely in the coronavirus pandemic. He recently ordered workers at Tesla and SpaceX to be in the office for 40 hours a week.
He told Twitter employees that he is open to remote working, but said that a broad lack of in-office participation could contribute to a dwindling "esprit de corps".
Mr Musk did not directly answer questions about layoffs at Twitter.
"Right now, costs exceed revenue," he said.
"That's not a great situation."
He said he wanted to make Twitter as inclusive a platform as possible by gaining more users, and claimed he would not allow criminal acts to be carried out on the network.
He also said he would not make people use their real names on Twitter.
Twitter employees have raised concerns about Mr Musk's apparent intent to take a laissez-faire approach to policing the platform.
When Twitter's chief marketing officer, Leslie Berland, made a joke about extraterrestrial life, Mr Musk said he has seen no evidence that aliens exist.
SpaceX employees recently circulated a memo saying they have been concerned about their CEO's public behaviour - particularly how he acted on Twitter - and that it reflects poorly on employees.