Crown claims stop launch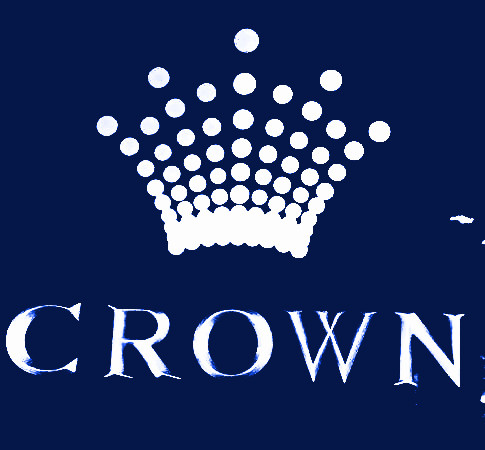 Crown Resorts has been barred from opening its new $2.2 billion Sydney casino after admitting likely money laundering.
James Packer's Crown group planned to open the Barangaroo casino in December, but damning evidence about its operations has paused the plan.
The revelations come from an ongoing inquiry is assessing Crown Resorts' suitability to hold a casino license.
It comes after Crown's legal team conceded to the inquiry that two of its bank accounts had probably been used to launder the proceeds of crime.
"We're talking about - potentially - drugs, we're talking about child sexual exploitation, we're talking about people trafficking and we're talking about financing terrorism," said chairman of the Independent Liquor and Gaming Authority, Philip Crawford.
"It's come at the 11th hour - literally. That gives us great concern because we're talking about money laundering."
The use of the accounts was exposed by The Age and The Sydney Morning Herald last year, triggering the ILGA inquiry.
Crown's 180-degree turn infuriated the ILGA's Commissioner Patricia Bergin.
"What has happened over the last 12 months is that the counsel assisting have trawled through bank accounts with every single witness," Commissioner Bergin said.
"And if this had happened – what happened last night at 11pm – that wouldn't have been necessary."
Commissioner Bergin said the legal conduct is another relevant aspect of her decision on Crown's suitability to hold a casino licence in NSW.
"It is a most serious development," she said.
The revelations have also raised questions over the effectiveness of the Victoria Commission for Gaming and Liquor Regulation (VCGLR).
The group has been approached with multiple complaints about Crown in recent years, including allegations of money laundering, links to criminal groups and overseas junket operators.
Tim Costello, the chief advocate for the Alliance for Gambling Reform, says the VCGLR and the national corporate regulator ASIC have questions to answer.
He said the gambling giant has immense influence over Victorian politicians.
"Crown has captured politics [and] the politicians are silent because it gives great donations to both sides of politics," Mr Costello told the ABC this week.
"That is why it has taken a New South Wales inquiry to really expose massive laundering and criminal activity here in Melbourne."
Victoria's Premier Daniel Andrews said the casino will keep its licence while the regulator makes further inquiries.
"There is a sacred trust when it comes to these licences, and they need to be complied with," Mr Andrews said.