Call to share critical metals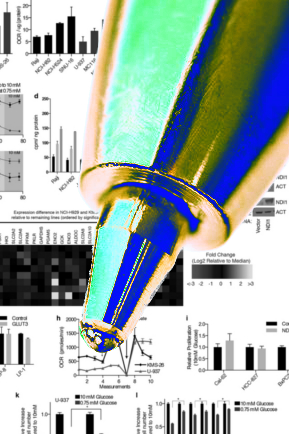 Experts have called for a global agreement on the critical metals required to build green energy infrastructure.
Market concentration of the minerals necessary for building green energy infrastructure for the transition to clean energy is an emerging concern among policymakers due to growing international tensions and geopolitical events.
Professor Robert Perrons from QUT has co-authored a paper proposing an Integrated Mineral Supply Agreement to ensure equitable and stable supply networks.
"Critical minerals include those that we'll need to transition to clean energy sources, such as lithium and cobalt for batteries and tellurium for solar panels," Professor Perrons says.
"Nations will need significant amounts of these metals to build the infrastructure that will underpin the green energy transition - like, for example, solar panels, wind turbines, and electric car batteries - if we're going to meet our Paris Climate Agreement obligations.
"The concentration of mining and processing in a few countries - specifically, China - means that we could face an 'infrastructure gap' if international political tensions continue to grow.
"As a result, we're seeing a shift toward 'reshoring' and 'near-shoring' of mining processing capabilities as regional powers attempt to make metal supply chains more secure."
Professor Perrons said that, while Australia was lucky enough to have 'economically interesting' quantities of several of the minerals on the critical list, it currently had far less domestic processing capability for these resources.
"However, like the US and Europeans, we have realised the strategic importance of having secure access to these minerals. We've accordingly started to prioritise access to reliable supplies for these minerals and think about processing them closer to home," he said.
"Lead author Professor Saleem Ali, from the University of Delaware in the US, argued in our paper that, because mitigating climate change is a shared priority for the entire planet, the G20 countries could negotiate an agreement on mineral supply security to meet the green energy transition.
"We recommend broadening the remit of the International Renewable Energy Agency to coordinate and oversee an integrated mineral supply agreement.
"Such an agreement would have countries, regardless of their differences, agree not to impede supply networks where the metals are going to be used only for green technologies.
"The World Trade Organization is an example of how countries can overcome their differences for the common good and negotiate and cooperate effectively.
"Such an international agreement would benefit us all since meeting the challenges of climate change is a top global priority and must not be delayed or stymied by political disagreements and critical mineral shortages."
Closing the Infrastructure Gap for Decarbonization: The Case for an Integrated Mineral Supply Agreement has been published in the journal Environmental Science & Technology.